Why Dallas is improved this season and the class of the NFC East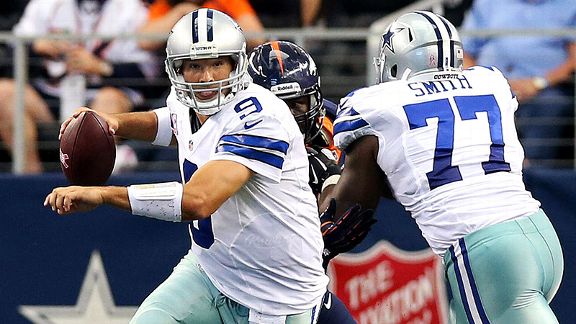 Matthew Emmons/USA TODAY SportsTony Romo had a great game on Sunday but still came up short against Denver.
The NFC East looked like it could be one of the strongest divisions coming into the season, but, right now, it looks like it might be the worst division in the NFL. The Washington Redskins don't look like the same team with Robert Griffin III not 100 percent, the Philadelphia Eagles have an explosive offense but a porous defense, and the New York Giants … well, I think they're done at 0-5.
The division is clearly there for the taking for the Dallas Cowboys, who proved today in a loss to the Denver Broncos they are much improved from last season and the class of the NFC East. How much better are they than last season, and how far can they go?
To read more on how far the Dallas Cowboys can go, you must be an ESPN Insider.
Joined ESPN in 2005
Was an NFL and college scout for the Cleveland Browns