Fantasy owners have some tough calls as usual this week, and DeSean Jackson is one player that is a risky pick this week.
Whether it's based on the talent around them this week or their opponent, the players on this list shouldn't be locks to start in fantasy leagues for Week 6.
Before the season, all of these players were seen as great picks. Some of their performances have forced fantasy owners to bench them, but injuries and bye weeks may result in them being put back in the lineup.
Let's check out which players owners must be cautious about before putting them in the lineup.
QB: Cam Newton, Carolina Panthers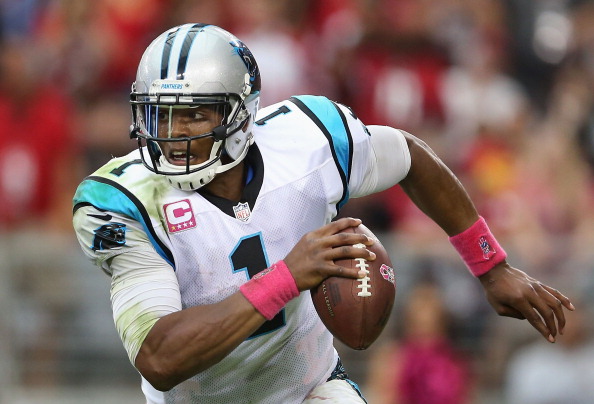 Christian Petersen/Getty Images
Entering the 2013 season, Cam Newton was the leader of the second-tier quarterbacks. He wasn't on Peyton Manning's level, but his versatility made him a high draft pick. However, he has struggled this year.
Newton has thrown for only 885 yards and six touchdowns to five interceptions through four games. He had his best game of the season in Week 3 against the New York Giants, who rank 26th in total defense, when he accounted for nearly 270 yards and four total touchdowns. Now he will get to face a team that has a worse defense.
Is Cam Newton still a Top 10 fantasy quarterback?
Is Cam Newton still a Top 10 fantasy quarterback?
The Carolina Panthers will head to Minnesota to take on the Vikings in Week 6. Minnesota's overall and pass defense rank 30th, so Newton should have a big game.
The 24-year-old increased his touchdown total each week before his last game against the Arizona Cardinals. He threw for 308 yards, zero touchdowns and three interceptions. His most recent performance has most owners very cautious about starting him.
Minnesota has allowed at least 27 points in every game this weekend, including against the Cleveland Browns and the Pittsburgh Steelers.
Carolina's next three games are all winnable, so don't give up on Newton yet. If he continues to struggle against Minnesota, St. Louis and Tampa Bay, then it may be time to look elsewhere.
Verdict: Start 'em
RB: Chris Johnson, Tennessee Titans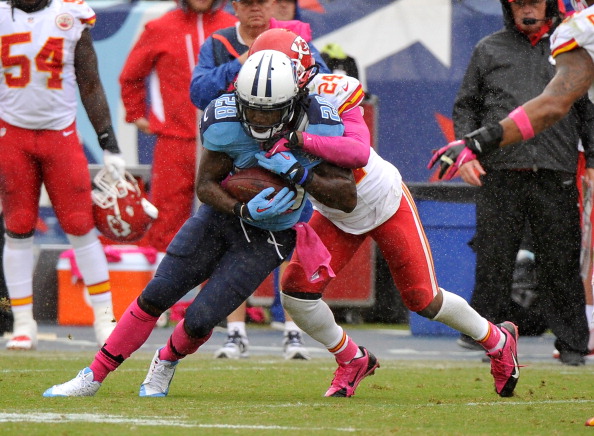 Frederick Breedon/Getty Images
Tennessee will travel to Seattle to take on one of the league's best defenses. The Seahawks have the best secondary in football, but the run defense hasn't been as dominant. However, Chris Johnson is not a good start this week.
Seattle ranks 19th against the run. However, the team is completely different at home. The Seahawks have won 10 straight games in Seattle, and they blow teams out in the process. They have allowed only 151 rushing yards in two games this year.
Will Chris Johnson rush for 1,000 yards this season?
Will Chris Johnson rush for 1,000 yards this season?
Ryan Fitzpatrick will be under center for the Titans. He will have a tough time throwing the football against this defense, and Johnson won't be much help. After rushing for an average of 85.3 yards through the first three games, the 28-year-old has only 38 yards on 25 carries in the last two weeks.
Johnson did have a 49-yard touchdown catch last week against the Kansas City Chiefs, but that was the only play that he was effective on. It was also his only touchdown of the season.
Playing in Seattle with a backup quarterback is not a good combination. Johnson has taken a major step back this week, and he hasn't found the end zone much this year. Seattle has allowed only three rushing touchdowns this season, so don't start Johnson.
Verdict: Sit 'em
WR: DeSean Jackson, Philadelphia Eagles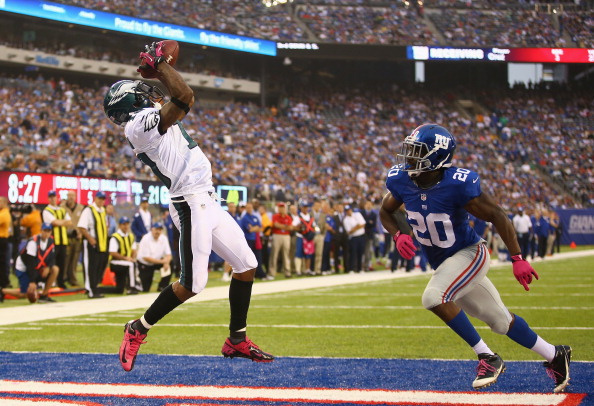 Al Bello/Getty Images
Nick Foles is expected to start at quarterback for the Philadelphia Eagles, and the Tampa Bay Buccaneers have a terrific secondary. Tampa Bay ranks in the middle of the league in pass defense, but DeSean Jackson is going to be going up against Darrelle Revis.
Jackson ranks near the top of the leaderboard in receiving yards with 525. He has only three touchdowns through five games. The 26-year-old has electrifying talent, but he will be in for a tough test this weekend.
Will Nick Foles starting hurt DeSean Jackson's numbers?
Will Nick Foles starting hurt DeSean Jackson's numbers?
Foles came in against the New York Giants last week and looked pretty good. Let's keep it in perspective though. The Giants' defense has been one of the league's worst, and Foles didn't look too good last season. As a rookie, he completed only 60.8 percent of his passes and had six touchdowns to 11 turnovers.
Tampa Bay's secondary, which includes Revis and Dashon Goldson, will make Foles pay for his mistakes. It has the ability to turn poor passes into interceptions, so it will be interesting to see how many looks Jackson gets.
The sixth-year receiver has three 100-yard games in five weeks, but look at who they came against—the Washington Redskins (28th), the San Diego Chargers (27th) and the New York Giants (22nd). He also faced Denver, but he was held in check.
Philadelphia will be letting LeSean McCoy lead the way in this game. He is one of the most talented backs in the league, so he will help Foles move the ball.
If you have a more favorable matchup at receiver or flex, start that player. It's a tough call on Jackson this week.
Verdict: Sit 'em
*All stats are courtesy of NFL.com