Having the highest scorer at a single position in fantasy is usually a great omen. You automatically have an edge over every possible opponent in your league and just need to hang blow-for-blow at the other positions in order to pick up a "W."
With 13 games on tap this coming Sunday, having one of these big point producers in your lineup will go a long way toward securing victory.
Let's take a look at some of the superstars who have ideal matchups and look poised to put up massive numbers in Week 6.
Peyton Manning, Denver Broncos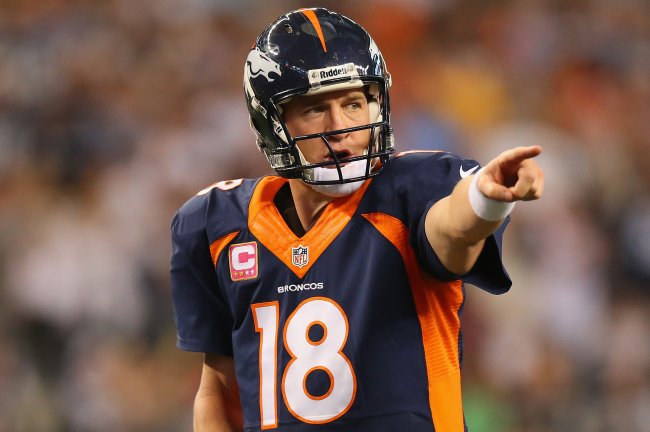 Ronald Martinez/Getty Images
Manning is in the midst of a career year at age 37, shattering records through the first five weeks of the season. With the Jacksonville Jaguars coming to town, he has a chance to continue putting up numbers in another stratosphere.
The Broncos opened as 28-point favorites at the sportsbooks, an unprecedented figure in the modern era. It proves how dysfunctional the Jags are and how Denver is taking football to another level.
With that in mind, expect Manning to absolutely eviscerate the lowly Jacksonville defense. There's a good chance that head coach John Fox ends up pulling his superstar signal-caller before the final whistle blows, as things could get out of hand in the Mile High.
However, expect the future Hall of Fame quarterback to put up Canton-worthy numbers in this game well before he's resting up on the pine.
Predicted Stat Line: 29-of-35 for 342 yards and three touchdowns with zero interceptions.
Marshawn Lynch, Seattle Seahawks
Beastmode hasn't been tearing up opposing defenses for big gains the way he used to but looks ready to have his breakout performance of 2013.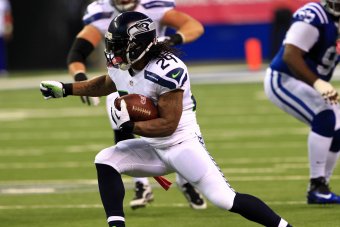 Pat Lovell-USA TODAY Sports
The visiting Tennessee Titans are heading to Seattle in Week 6 and should have a tough time slowing this veteran powerhouse down. Although the Titans are conceding just 109 yards per game, Lynch is going to easily gash them for that milestone and more.
Seahawks head coach Pete Carroll has remained loyal to the running game, and he—plus Lynch's fantasy owners—will be rewarded in a big way when his No. 1 option goes over the century mark for just the second time this season and finds the end zone twice to add to his lower-than-expected season total of three.
Predicted Stat Line: 28 carries for 129 yards and two touchdowns. Three receptions for 37 yards.
Dez Bryant, Dallas Cowboys
How many touchdowns will Bryant score against Washington?
How many touchdowns will Bryant score against Washington?
Bryant is emerging as one of the top wide receivers in the game and should only continue to prove he's worthy of that praise against a soft Washington Redskins secondary on Sunday Night Football.
The fourth-year man out of Oklahoma State is coming off a 10-catch, 141-yard, two-touchdown performance in a shootout against the Broncos and has a chance to build on that against the 'Skins.
There is a clear rapport between veteran quarterback Tony Romo and Bryant, as the signal-caller looks for Bryant first and foremost in every situation. Whether it is down in the red area or backed up and facing a third down, expect Dez to get targets.
Predicted Stat Line: 11 receptions for 127 yards and two touchdowns.