A select few in each fantasy football league have made it this far in the playoffs on the strength of some key skills.
One such skill is the ability to peruse the waiver wire and make smart decisions. While there is something to be said for the ability to pick out which under-the-radar players will keep producing at a high level, it takes another tier of skill to know which players to avoid.
A wrong move on the wire now for a needy playoff owner, and it all comes crashing down. Rather than focusing on the positive, let's take a gander at the negatives littered throughout the wire that could derail a hard-fought season.
Note: All fantasy scoring info courtesy of ESPN standard leagues. Points-against info courtesy of ESPN.
Jason Campbell, QB, Cleveland Browns (2.3 percent)
Week 15 Opponent: vs. CHI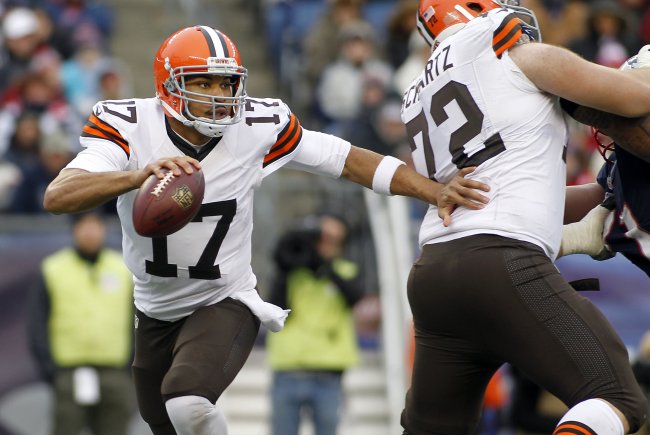 Stew Milne-USA TODAY Sports
There was a time when Jason Campbell was arguably the hottest player on the waiver wire. Going by his ownership percentage, not many believed in Campbell.
They should have.
In three of Campbell's five games with 20 or more attempts this season, the veteran notched a minimum of 20 points. His season-best 29 came a week ago against New England.
Now, it is too late for owners in need of a major boost. Campbell enters Week 15 with a matchup against Chicago, a defense that ranks in the top 10 against the position with an average of 13.8 points allowed to quarterbacks.
There is something to be said for Campbell's excess of weapons, including Josh Gordon and Jordan Cameron, but quarterback is too deep to take this risk.
Toby Gerhart, RB, Minnesota Vikings (1.0 percent)
Week 15 Opponent: vs. PHI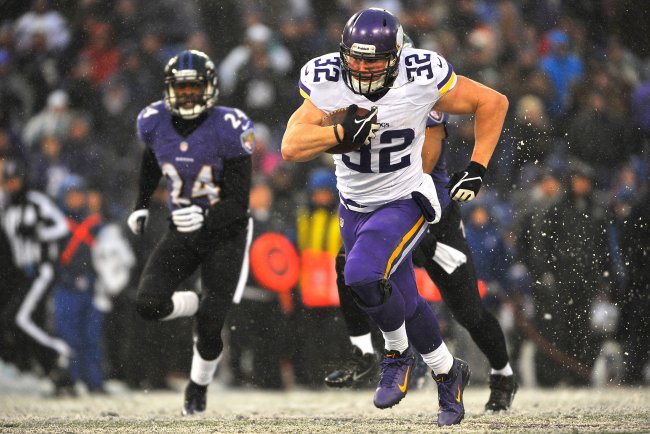 Larry French/Getty Images
Adrian Peterson's injury in Week 14 meant big things for the 1 percent that owned Toby Gerhart, if they even had him in the lineup. (Why on Earth would they?)
Gerhart had a big day with 15 carries for 89 yards and a score, giving him 12 fantasy points.
But is 12 points worth a roster spot? Is it safe to assume Peterson will let his injury—or anything, for that matter—hold him out of action?
Absolutely not. Even if Peterson does miss Minnesota's next game, Gerhart offers little value. The Eagles allow an average of 15.5 points to the position, and Gerhart is a guy who has as many fumbles as rushing touchdowns on his career.
Owners in need of a boost can do much better in the areas of reliability and guaranteed touches than the Stanford product.
Justin Hunter, WR, Tennessee Titans (0.6 percent)
Week 15 Opponent: vs. ARI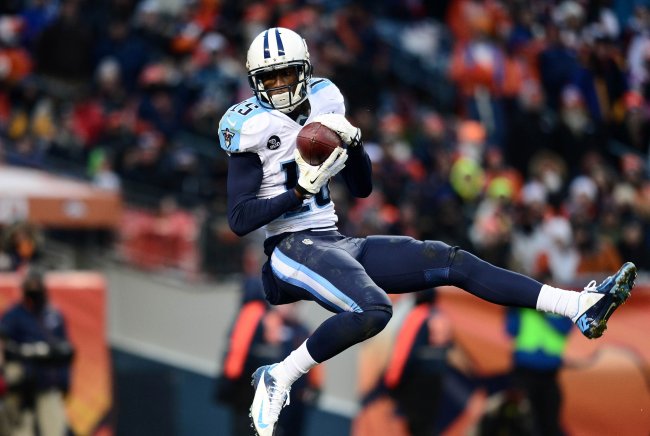 Ron Chenoy-USA TODAY Sports
Rookies who crop up as top-10 scorers are always worth a look, especially if there is a chance for future production of the same ilk.
That goes double for a rookie who has appeared in the top 10 in two out of his last three games.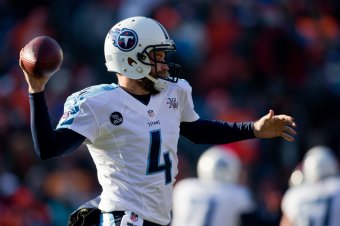 Justin Edmonds/Getty Images
That's where owners are at with Justin Hunter out of Tennessee. He has done the above thanks to 16 or more points in two of his last three games while trapped in an offense led by quarterback Ryan Fitzpatrick.
Is he worth the risk this late? Probably not, unless we take into account dynasty leagues. (There is a bonus tip—go, go, go!)
Hunter still has to fend off tight end Delanie Walker and receivers Nate Washington and Kendall Wright for targets, and sandwiched between his big outputs was a day with zero points. A top-five defense against the position in Arizona is on the menu next. Steer clear.
Dennis Pitta, TE, Baltimore Ravens (1.4 percent)
Week 15 Opponent: at DET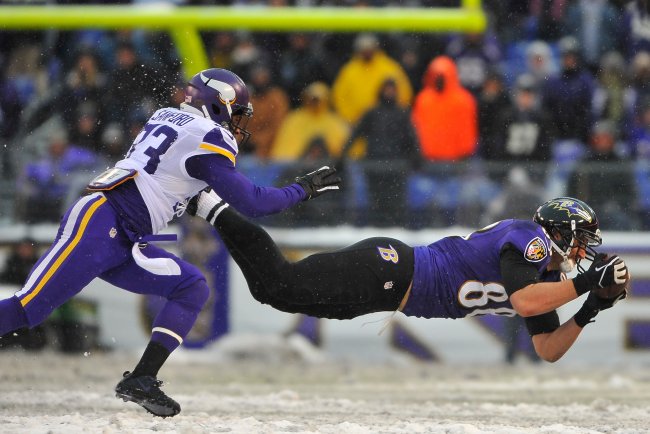 Larry French/Getty Images
Sometimes owners can think themselves into a loss.
One such horrific decision would be giving Dennis Pitta an add. The tight end position is the definition of inconsistent, but overreacting to Pitta's first game of the season is a bad idea.
Yes, Pitta scored in the top 10 with 10 points by way of six receptions for 48 yards and a score. No, it is not a sign of things to come. Pitta now faces Detroit, a team that allows an average of 5.3 points to tight ends and understands Pitta is healthy and must be accounted for at all times.