Fantasy owners who are looking for hidden talent should take a look at New Orleans Saints receiver Kenny Stills and the other players on this list.
These players aren't going to be starting, or even on rosters, in most leagues. However, they could all be in store to turn some heads this week.
Some fantasy owners are scrambling for options. Injuries to quarterbacks like Jay Cutler and Aaron Rodgers have had big impacts on fantasy leagues.
The Seattle Seahawks, the Philadelphia Eagles, the Cincinnati Bengals and the Buffalo Bills are on byes this week. That means a handful of elite players are on the bench.
For those who are looking for sleepers, check out the list of players below.
QB: Case Keenum, Houston Texans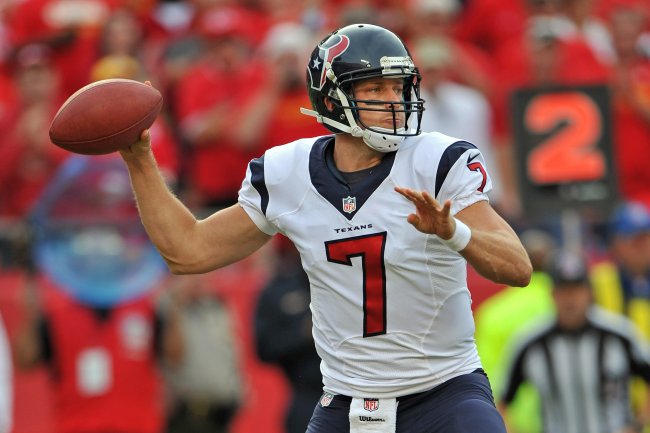 Peter Aiken/Getty Images
After getting yanked last week against the Oakland Raiders, it was unclear what Case Keenum's future held. ESPN's Tania Ganguli reported that Keenum will start against the Jacksonville Jaguars. Yeah, he is facing the worst team in the league.
Keenum has looked fairly impressive through four starts. He has taken on three strong defenses and held his own. Houston's last four losses, all started by Keenum, have been by an average of three points.
In terms of fantasy numbers, the 25-year-old has put up good stats. He has averaged 248 yards and two touchdowns through four starts. They aren't spectacular numbers, but he has gone up against the likes of Kansas City, Indianapolis and Arizona.
Keenum has only one interception in 126 pass attempts. He has had great chemistry with wideout Andre Johnson. The star receiver has averaged 117.8 yards per game and has five touchdowns since Keenum was inserted into the lineup.
Jacksonville ranks 24th against the pass and 31st in scoring defense (31.8 points). Cardinals quarterback Carson Palmer threw for more than 400 yards and added two scores against the Jaguars last week. This looks like a good week to give Keenum a chance.
RB: Bobby Rainey, Tampa Bay Buccaneers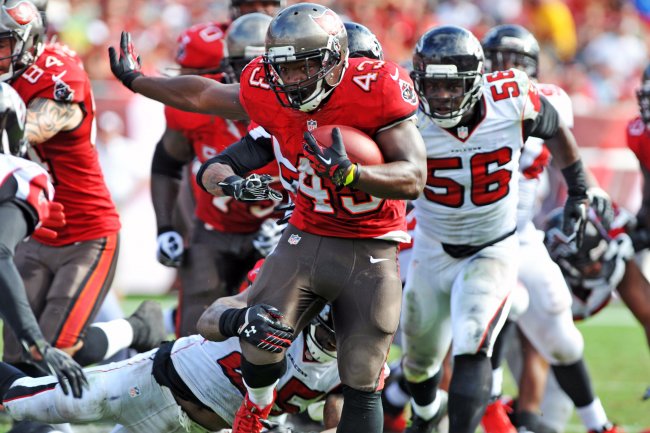 Al Messerschmidt/Getty Images
Tampa Bay has gotten Bobby Rainey more involved the last two weeks, and they have won both games. It looks like the Buccaneers have a formula for staying competitive.
Before the last two weeks, the running back had only 17 touches on the season which all came while he was a member of the Cleveland Browns. Tampa Bay has given him a shot, and it has been rewarded.
Rainey has run for 208 yards with three touchdowns on 38 carries, which comes out to 5.5 yards per carry, the last two weeks. He also has 15 receiving yards and a touchdown on three catches.
Two weeks ago he scored 11 points in ESPN leagues. He exploded for 34 points in Week 11, so there is a lot of potential.
After last week, it's tough to consider him a sleeper for Week 12. He is facing the No. 5 rush defense in the league, so it won't be easy for him to continue averaging more than five yards per carry.
Teams don't run against the Lions. They have a good defensive line, and their offense forces teams to throw the ball to keep up. However, the Buccaneers can use Rainey near the goal line to pound the ball into the end zone.
WR: Kenny Stills, New Orleans Saints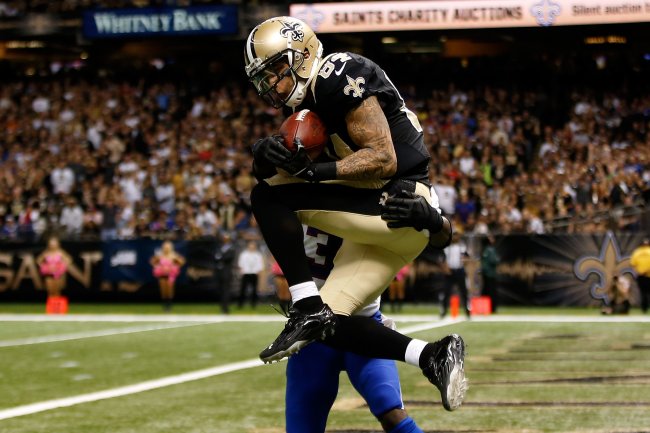 Chris Graythen/Getty Images
New Orleans gets to face a struggling Atlanta squad, and picking one of the Saints' receivers is always a good choice. Stills has come on as of late, so consider giving him a start.
In the four games prior to last week's 11-yard performance, he had averaged 75.8 yards per game and hauled in four touchdowns. He has started to get into a rhythm with Drew Brees, and he has become a dangerous threat.
Now the Saints will head to Atlanta to take on the Falcons. In Week 1 against the Falcons, Stills had 86 yards. That was the only game in which he made a big impact until his recent hot stretch.
Atlanta ranks 22nd against the pass. Brees threw for 357 yards and two scores in the first meeting, so expect him to get the young receiver involved.
*All stats are via NFL.com