Tiquan Underwood had his most productive game of the season in terms of targets, receptions and yards on Monday night, and it's time to start paying attention to him in deeper leagues.
In the Tampa Bay Buccaneers' first win of the season, the man with the best hair in football pulled in three receptions on five targets for 64 yards.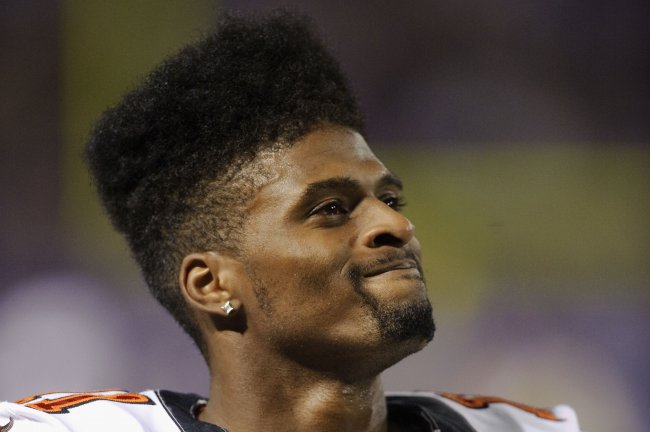 Those certainly aren't numbers that are going to blow anyone away, but let's dive a little deeper.
Underwood, who averaged 15.2 yards per catch last season, proved once again to be a legitimate big-play threat. He pulled down catches of 30, 17 and 17 yards and was targeted on two other long attempts (one of those targets won't show up in the box score, as roughing the passer was called on the play).
Should Tiquan Underwood be owned in fantasy leagues?
Should Tiquan Underwood be owned in fantasy leagues?
Yes, in all leagues.

Yes, but only in really deep leagues.

No, you can't trust him right now.
Moreover, while his final numbers are underwhelming, consider the fact that he was second on the team in targets and had nearly half of the squad's receiving yards. It wasn't so much that Underwood wasn't involved, but that Mike Glennon and the passing game never really got going.
He was a much bigger part of the offense than he was in the past two weeks, after being sixth on the team in targets in Week 8 and tying for fourth on the team in targets in Week 9.
Again, the numbers are nothing to write home about, but if he continues to see the same increase in usage over the next couple of weeks, bigger performances will certainly be on the horizon.
Yes, Glennon is a rookie and hard to trust, as evidenced by his shaky Monday night outing, but before Sunday, the Napoleon Dynamite look-alike was averaging 243 yards and just under two touchdowns per contest over the previous four weeks.
And with Mike James out indefinitely due to a fractured ankle, the Bucs will be forced to rely on the passing game even more.
There are receiving yards to be had in this offense, and Underwood is trending upward in his involvement—that's a recipe for fantasy success.
Right now, the 26-year-old is too unreliable to break the bank for. But there is enough potential to at least stash him at the bottom of your bench and wait and see if he breaks out in the coming weeks.