One of the most daunting questions in the world: Start 'Em or Sit 'Em?
Fantasy football is all about analyzing matchups and trends while deciphering who deserves the start and who needs to take a break for a week or two.
Here are some of the toughest decisions at each position that fantasy owners everywhere will face as they try to earn the ever-elusive fantasy football win in Week 9.
All stats via ESPN.com
Quarterback
Tony Romo vs. Houston Texans
Tony Romo has been absolutely slingin' the pigskin this season. He's thrown for over 200 yards in all but one game this season and he's thrown for at least two touchdowns in all but three games. Even better yet, his team has been in high-scoring shootouts recently and has gone over 30 points on five occasions this season.
So why would you not start Tony Romo this week?
Enter the Houston Texans.
The Texans, while laughably bad, have the best passing defense in the NFL, allowing just 145 yards through the air per game. Houston has only allowed 10 passing touchdowns this season which is better than over half of the teams in the NFL.
The Texans might not be a threatening team, but their pass defense is solid.
VERDICT: Hesitantly Start Tony Romo vs. Houston. If you have another realistic option, take it.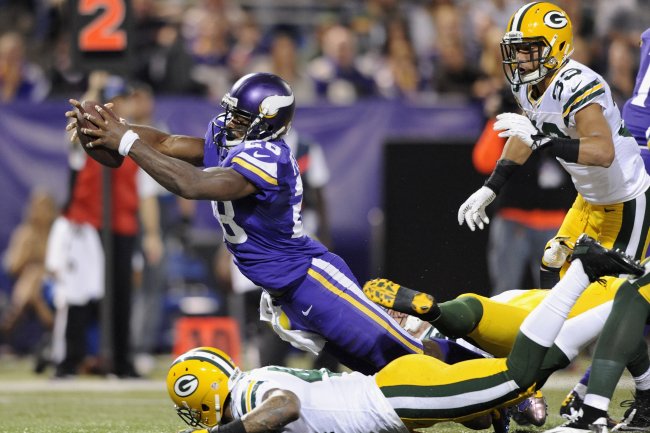 /Getty Images
The Green Bay defense kept Adrian Peterson penned in on Sunday night.
Running Back
Matt Forte vs. Green Bay Packers
The Chicago Bears and Green Bay Packers will add another chapter to their legendary rivalry on Monday Night Football in Week 9. While this rivalry always makes for a good game regardless of their records, one thing is certain this year; things are going to be different.
The Bears are missing their quarterback and the Packers are playing absolutely stellar football in all phases of the game. Without Jay Cutler under center the Bears will have to rely on their running game to open things up for whichever unlucky soul draws the short straw to start against the stingy Green Bay defense.
The Packers have the fourth-best run defense in the NFL, allowing just over 83 yards per game on the ground to opponents this season. Forte will take on a team that allowed just 60 yards to Adrian Peterson on Sunday night.
Forte is normally a solid fantasy football option. In Week 9, he is not. The Packer run defense is simply too good and the Packers have momentum on their side. Forte and the Bears are in a bad way. Give him a break this week.
VERDICT: Sit Matt Forte.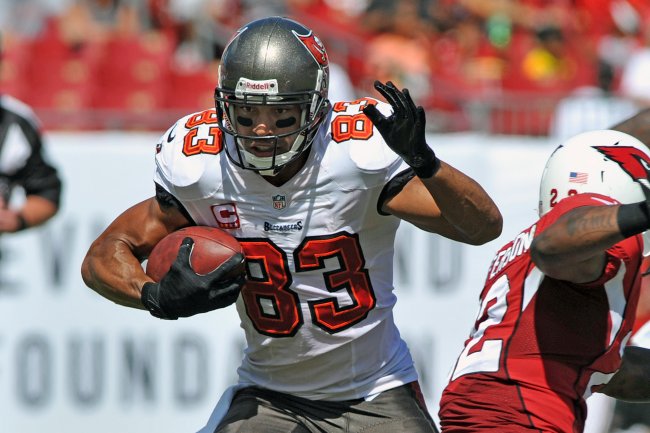 /Getty Images
Vincent Jackson has been a weapon all season, but does he deserve a start against one of the best defensive units in the league?
Wide Receiver
Vincent Jackson vs. Seattle Seahawks
Vincent Jackson has been one of the few bright spots for Tampa Bay this season. While the Bucs still haven't got a victory, Vincent Jackson has been putting up some ridiculous numbers, regardless of who the quarterback is.
Jackson has been targeted at least 11 times in every game except for one and was even targeted 22 times against the Falcons a few weeks ago, which goes to show that even with a bad record Jackson is going to be a major part of the Tampa Bay offense.
Unfortunately the Bucs will take on the third-best passing defense in the NFL in Week 9: the Seattle Seahawks. Seattle allows just 190 yards through the air per game and has one of the best secondary units in the league. With Jackson as the only real option for Tampa on offense the Seahawks will put a lot of time into shutting him down in Week 9.
VERDICT: Sit Vincent Jackson vs. Seattle.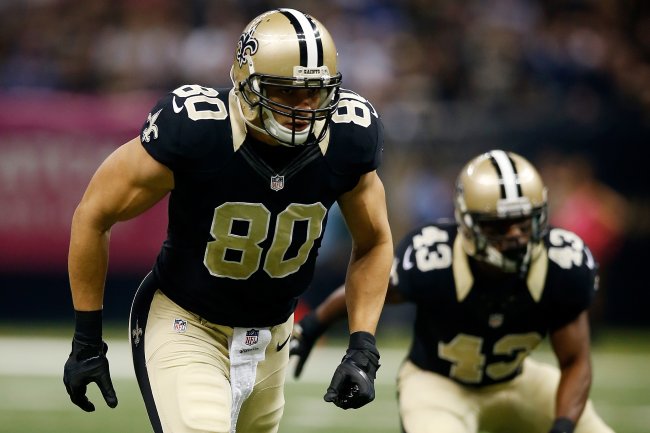 /Getty Images
Is a minor injury enough to keep Graham out of your starting lineup?
Tight End
Jimmy Graham vs. Injury
Jimmy Graham is one of the most prolific fantasy football tight ends in the history of fantasy football. His incredible athletic ability and skill set sets him apart from other tight ends and makes him a more than viable option for any fantasy football owner.
Unfortunately for fantasy owners this season, Graham has been dealing with injuries, his latest, according to ESPN.com, limiting his snaps and forcing him to play through pain until he gets his foot taken care of.
Graham has still managed to put up solid numbers this season, so keep an eye on his status. If he can suit up he'll be targeted in the red zone.
VERDICT: Start Jimmy Graham. He's one of Brees' favorite red-zone targets, even with an injury.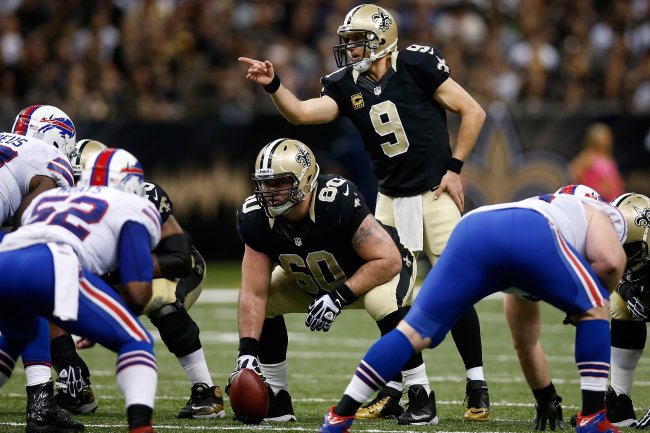 /Getty Images
The Bills defense has been solid, but they've struggled against teams with great offensive players.
Defense
Buffalo Bills D/ST vs. Kansas City Chiefs
The Buffalo Bills have been a surprisingly solid option at defense for fantasy football owners this season. They've scored two touchdowns, they lead the league in interceptions and they have 22 sacks. They get big turnover points for their owners, something you can't get just anywhere on the waiver wire.
You can't possibly play the Bills D this week though. They'll take on the 8-0 Kansas City Chiefs, the same Chiefs that have put up at least 17 points in every game this season, 20 points in five of those games and 30 points once.
The Bills defense isn't ready to take on Alex Smith and his tough offense, which makes them a definite sit in Week 9.
VERDICT: Sit 'Em as hard as you can possibly sit 'em.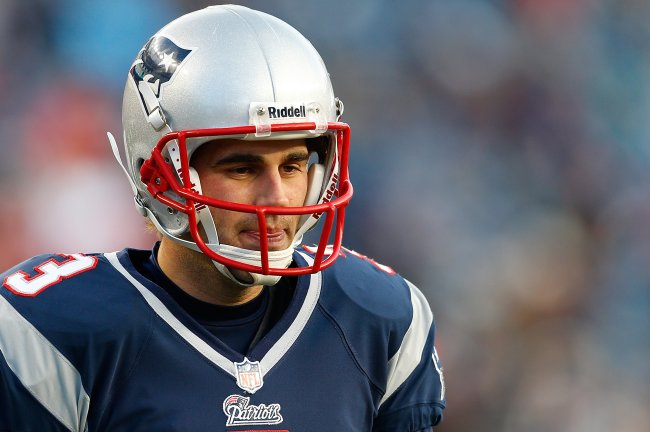 /Getty Images
Stephen Gostkowski is a great option as a fantasy kicker, but you might want to give it a second thought in Week 9.
Kicker
Stephen Gostkowski vs. Pittsburgh Steelers
Having the kicker behind Tom Brady's offense seems like a great idea, right? In most cases, yes. This season? Not so much. Don't get me wrong, Gostkowski has been a more than solid kicking option for fantasy owners this season. He's 20-21 on the season and has knocked down two kicks from 50 or more yards.
So, why would you question playing him in Week 9? The Pittsburgh defense. While the Steelers haven't had the best season, they do one thing exceptionally well: defend the pass. They have the second-best passing defense in the league and allow just over 180 yards through the air per game. Their tough pass defense against Tom Brady and his pass-first Pats offense could bode poorly for Gostkowski and his chance to knock down many field goals.
VERDICT: Start 'Em anyway and assume that Brady will put his guys in position to score, even against a good defense.