So you just picked up one of Week 6's hot waiver wire options this week. But is it smart to put him right in your lineup?
From Willis McGahee to Justin Blackmon, plenty of familiar names littered ESPN's Top 10 most added players this week. But not all that glitters is gold. Every week we see players that just don't live up to expectations as owners pick up players that turn out to be a one-week-wonder.
Here's a look at what to expect from each of the top 10 most popular pickups and a closer look at the value for some of the more intriguing names you may have added to your roster.
Week 6 Most Added Player Projections (Standard Scoring)

| | | | |
| --- | --- | --- | --- |
| 1 | Terrance Williams, Dal | WR | 5 |
| 2 | Willis McGahee, Cle | RB | 11 |
| 3 | Justin Blackmon, Jac | WR | 12 |
| 4 | Garrett Graham, Hou | TE | 5 |
| 5 | Steven Hauschka, Sea | K | 10 |
| 6 | Danny Woodhead, SD | RB | 8 |
| 7 | Jay Cutler, Chi | QB | 20* |
| 8 | Pierre Thomas, NO | RB | 4 |
| 9 | Jets D/ST | D/ST | 8 |
| 10 | Alex Smith, KC | QB | 15 |
Most Added via ESPN.com; Jay Culter score official
Start 'Em
Justin Blackmon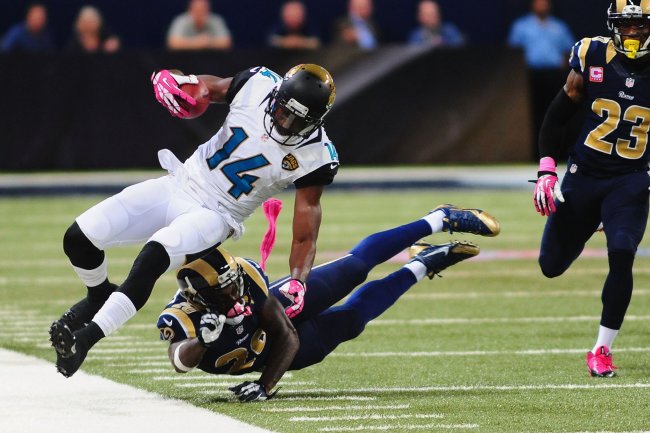 Michael Thomas/Getty Images
If you were lucky and bold enough to start Blackmon in his 2013 debut coming off of suspension, you were paid off in a big way. The former first round pick had himself a day with five receptions, 136 yards and a touchdown. That's 19 points in standard scoring leagues.
With Blackmon's Jaguars taking on the Denver Broncos this week, there's no reason to believe he won't approach those numbers again. The Broncos secondary gave up 48 points to the Cowboys last week and the Jags will be forced to throw early and often. Blackmon will reap the rewards.
Willis McGahee
Willis McGahee is the perfect example of opportunity meaning more than talent in fantasy football. McGahee doesn't appear to be anywhere near the running back he was just a few years ago. He's averaging just 2.6 yards per game.
But when you play McGahee you aren't playing him for his talent. You're playing him because he saw 26 touches and the Browns' other options are Bobby Rainey and Chris Ogbonnaya. He should continue to get the lion's share of the carries and has a favorable matchup against the Detroit Lions this week.
Sit 'Em
Terrance Williams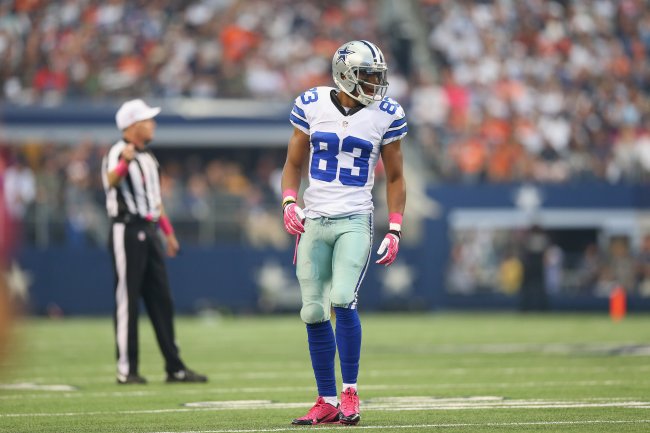 Ronald Martinez/Getty Images
No one would blame you for scooping up the Dallas Cowboys' Terrance Williams this week. His 23 point performance was extremely impressive as he torched the Denver Broncos secondary for over 100 yards and a touchdown.
However, you may want to temper your expectations. Miles Austin is expected to return to the lineup which will inevitably eat into Williams' targets. It would be best to gauge just how much Williams will be used with Austin back before making Williams a starter.
Pierre Thomas
Yes, Pierre Thomas put up 20 points last week and would appear to be an enticing running back option this week. But you have to realistically consider his situation in the Saints backfield before completely buying into the hype.
Darren Sproles isn't going anywhere as the Saints go-to running back in the passing game and Thomas earned a paltry 36 yards on 19 attempts in his breakout game. Again, it may be best to sit this week out to let Thomas prove he's for real before putting him in your lineup.