Trying to predict the future when it comes to fantasy football will do nothing but give you a headache, but that doesn't mean some well-intentioned research won't help your cause.
Last weekend, Fred Jackson, Pierre Thomas and Knowshon Moreno were the top-three fantasy running backs in the league, with Ray Rice and Jamaal Charles closing out the top five. That's not the top-five list anyone expected, but it was no surprise to see Rice and Charles up amongst the leaders.
Both running backs are the top offensive weapon for their respective teams, which automatically qualified them as must-start players.
Taking a look ahead, there are some starting running backs with excellent matchups you'll be thrilled to exploit. Conversely, there are a couple matchups that don't bode well for top players. These are the best and worst matchups for top running backs in Week 6.
Start 'Em: Arian Foster vs. St. Louis Rams
If ever there was a gimme, this is it.
Since starting the season with a whimper while he got into game shape, Arian Foster has been looking like his old self again the past two games. Against the Seattle Seahawks and San Francisco 49ers—two of the league's top defenses the past couple of years—Foster totaled 289 yards and a touchdown.
The Rams have been completely overpowered at the line of scrimmage this year on defense, and opposing running backs have found huge running lanes on a regular basis. As a result, St. Louis features the fourth-worst fantasy defense against the run, allowing 20.4 points per game.
And this includes the Rams' Week 5 clash against the mighty Jacksonville Jaguars.
Foster fantasy owners will not be disappointed in Week 6.
Sit 'Em: Eddie Lacy at Baltimore Ravens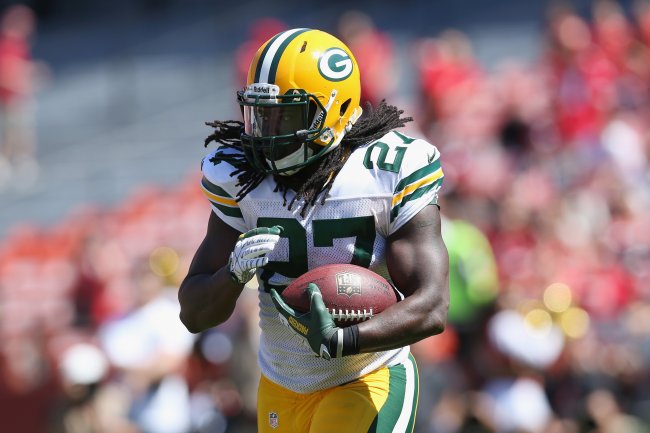 Jeff Gross/Getty Images
Fantasy owners excited about Eddie Lacy's breakout game in Week 5 against the Detroit Lions would be wise to temper expectations for the rookie running back on Sunday against the Baltimore Ravens.
Lacy totaled 97 yards against the Lions on 24 touches, and the Packers cruised to a 22-9 win over their divisional rivals at home. But Detroit features one of the worst fantasy defenses against opposing running backs, allowing 19.2 points per game.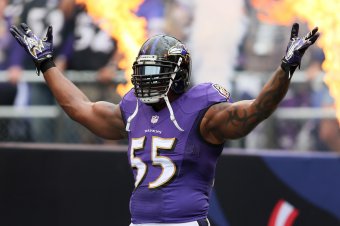 Rob Carr/Getty Images
Baltimore, on the other hand, features the toughest fantasy run defense in the NFL, allowing just 8.8 points per game to opposing running backs.
Green Bay's offensive line will be overmatched by Terrell Suggs, Elvis Dumervil, Haloti Ngata and the rest of the Baltimore front seven. Lacy won't find many running lanes, meaning this could be a game in which Aaron Rodgers ends up throwing 50 passes.
Start 'Em: DeMarco Murray vs. Washington Redskins
Cowboys offensive coordinator Bill Callahan and quarterback Tony Romo tried to win against Peyton Manning and the Denver Broncos by way of shootout in Week 5, and the strategy backfired.
In the process, running back DeMarco Murray was somewhat of a forgotten man, as he touched the ball just 13 times for 48 yards in the game.
Don't expect Callahan to rely on the same formula in Week 6 when the Cowboys host the Washington Redskins.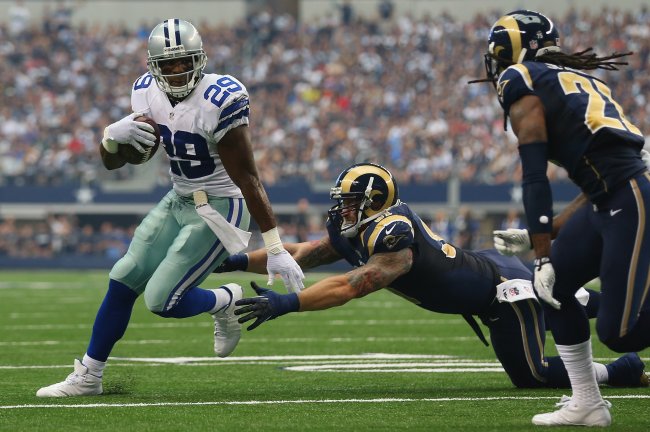 Ronald Martinez/Getty Images
Washington features the second-worst run defense in the NFL (only the Jacksonville Jaguars have allowed more yards per game), allowing 142.3 yards per game. More important to fantasy owners is the fact that Washington allows 22 points per game to opposing running backs—the worst mark in the NFL.
The Redskins have been worse than the St. Louis Rams in this department in 2013. Murray absolutely shredded St. Louis to the tune of 203 all-purpose yards and a touchdown a few weeks ago, and he'll do the same to the Redskins on Sunday Night Football in Dallas.
Sit 'Em: Le'Veon Bell vs. New York Jets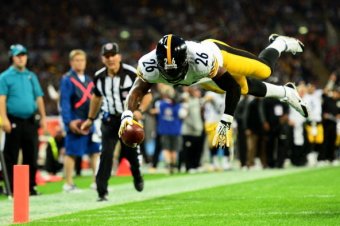 Jamie McDonald/Getty Images
After missing the first three games of the season with a foot injury, Le'Veon Bell busted out with a big-time fantasy performance in Week 4 against the Minnesota Vikings in London. He earned 84 total yards and scored two touchdowns in that game.
That was then, however, and this is now. The New York Jets are not the Vikings.
Minnesota has been atrocious against the run, allowing 20.8 fantasy points to opposing running backs this year. New York, on the other hand, is among the best in the league at shutting down rushing attacks, allowing just 11.6 points per game.
Pittsburgh's offensive line has resembled a paper-thin sheet of crumbling drywall this year, which is why Ben Roethlisberger has been sacked 15 times and why the Steelers have averaged just 58 rushing yards per game.
The Jets are led on defense by a ferocious, young defensive front that will absolutely have its way with Pittsburgh's turnstile of an offensive line. This will wreak havoc on Bell's ability to make headway in the running game—among other bad things for the Steelers.
Note: Stats courtesy of ESPN.com unless otherwise noted.
Follow me on Twitter @JesseReed78