For fantasy football owners, there's nothing more frustrating than agonizing over lineup decisions, especially when they involve a player going up against a difficult opponent.
Every week, owners in every league are left to watch as a usually productive fantasy stud runs into an unfavorable matchup, and ends up managing only a fraction of their typical yardage.
Heading into a pivotal Week 6 for fantasy owners everywhere, here's a look at which players to think twice about starting due to the teams they'll be playing.
It's been a difficult season thus far for the perennial Pro Bowl wide receiver, as Larry Fitzgerald continues to be surrounded by Arizona's mediocre offense, which has slowed his production.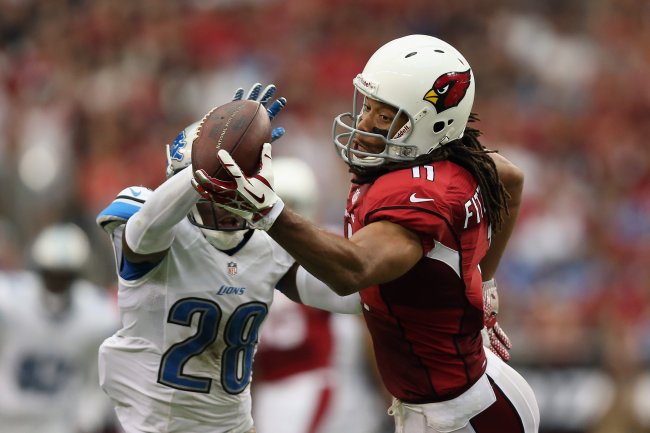 Jeff Gross/Getty Images
Unfortunately, for those who own Fitzgerald, things won't get any better in Week 6, as the Cardinals get set to take on the 49ers.
Despite missing a couple of key pieces on the defensive side of the ball, Jim Harbaugh's squad still remains among the league's best, so this isn't a week to attach your hopes to a struggling big-name receiver going up against a very tough opponent.
Fitzgerald is still much better than his 16 catches and three scores suggest, but with Carson Palmer under center, it may be a while before he returns to being a truly elite fantasy receiver on a weekly basis.
It's been a trying year at times for former No. 1 overall pick Sam Bradford, but last weekend's three-touchdown performance against the Jaguars was at least a little bit encouraging.
But now, with Bradford and the Rams heading to Houston to take on the reeling Texans, it will be very difficult for the 25-year-old to build on his Week 5 success.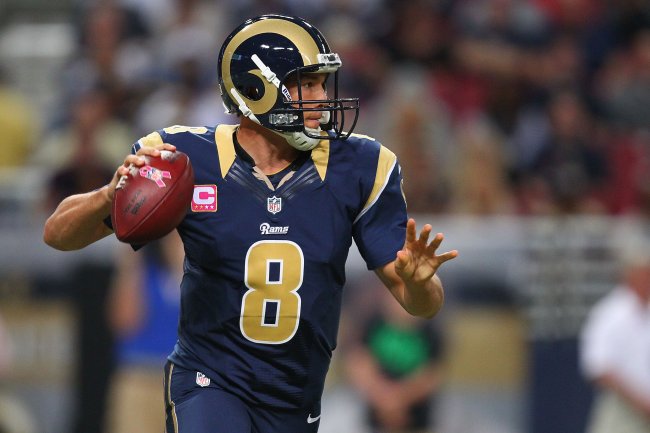 Dilip Vishwanat/Getty Images
That's because Houston currently boasts the league's best defense, so unless Matt Schaub and the Texans offense turn the ball over enough to tire their own defense out, Bradford will likely be in for a rough afternoon.
And assuming Schaub's as inconsistent as he's been, this will likely be a close one, so don't expect Bradford to rack up much production in garbage time.
Chris Johnson
For fantasy owners, Chris Johnson's first five weeks of the season have been utterly disappointing, as the three-time Pro Bowl back has failed to reach 100 yards yet thus far.
This week, Johnson and the Titans will be taking on Pete Carroll's smash-mouth Seahawks defense, and things don't look promising for CJ2K rebounding in Seattle.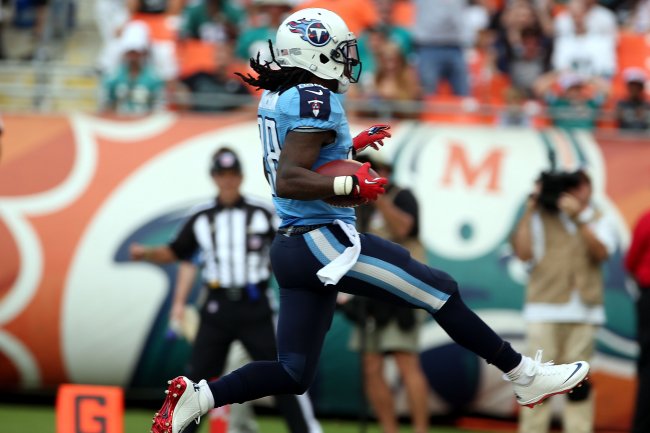 Marc Serota/Getty Images
No, the Seahawks' numbers against the run haven't been anything to write home about, as they currently sit 19th league-wide in that category, but Tennessee's lack of an effective passing game will put pressure on Johnson to carry the mail, which he hasn't been able to do so far this season.
Johnson still has the potential to be a fantasy standout, but if you've got other options this week, they're probably safer bets than the former East Carolina star.