You better make this week count in fantasy football.
It would be very hard to recover after starting the first five weeks of the season poorly. Digging into an 0-5 or 1-4 hole would be almost impossible to climb out of. At this stage, you need to be doing everything to ensure a victory this week.
Make sure to take a final look at these players before determining whether they're worth the risk to start on Sunday.
Quaterbacks
Start 'Em: Sam Bradford, St. Louis Rams
Matthew Emmons-USA TODAY Sports
And the winner of this week's "You Get to Play the Jaguars" lottery is Sam Bradford!
There isn't a better elixir for your fantasy QB than having him go against Jacksonville.
Sam Bradford has quietly put together a very good fantasy season. With a few more good games, he'll be knocking on the door of the top 10.
It's been even more impressive when you consider how little run support he's had and the fact that the team still hasn't replaced Brandon Gibson and Danny Amendola at receiver.
The Jaguars have been a mess this season, so there's no reason to think Bradford isn't headed for a possible 20-point fantasy performance on Sunday.
Sit 'Em: Russell Wilson, Seattle Seahawks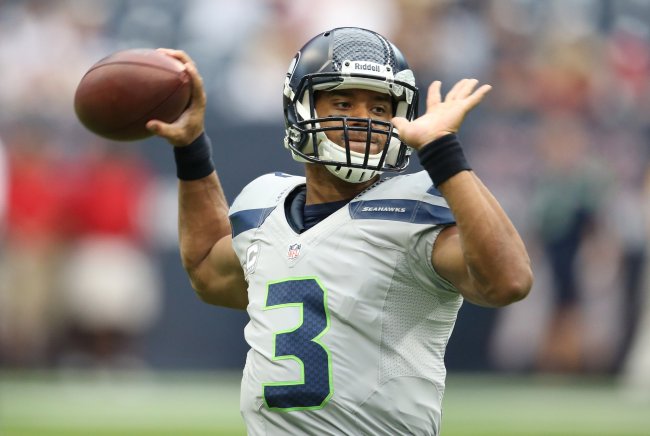 Matthew Emmons-USA TODAY Sports
Few quarterbacks have been as disappointing as Russell Wilson.
Part of the problem is the Seattle Seahawks offense. Marshawn Lynch has been tasked with leading the way, while Wilson is left to essentially feed off the scraps.
The second-year star has attempted just 96 passes, 27th in the league going into Thursday's game, so it's not so much that Wilson has been awful. He just hasn't gotten much of a chance.
Don't expect anything different against the Indianapolis Colts. Going on the road against a good defense, Pete Carroll will continue to lean heavily on Lynch.
If only there was some sort of metric that gave quarterbacks points for being a game manager.
Running Backs
Start 'Em: David Wilson, New York Giants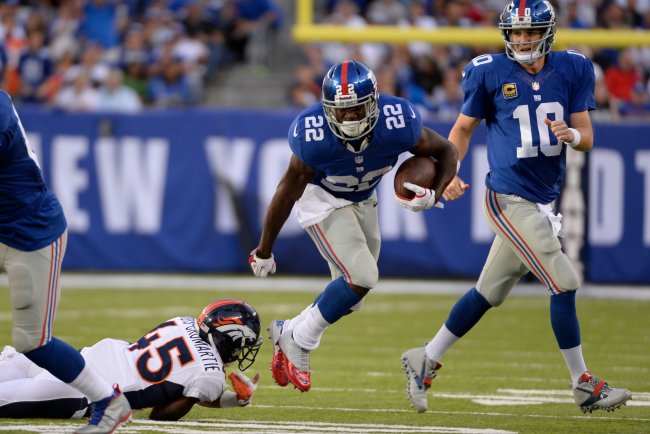 Robert Deutsch-USA TODAY Sports
This is it for David Wilson. Either he has a big game against the Philadelphia Eagles, or he'll never be considered a fantasy starter in 2013.
The New York Giants running back has been improving over the last two weeks. He's been more effective on the ground, and more importantly, he hasn't fumbled the ball.
You know there's talent here. He came into the season with big expectations for a reason. After his Week 1 debacle, Wilson needed a few games for his confidence to grow and for Tom Coughlin to trust him again. Now that he's done both of those things to a certain extent, he looks poised to have his best performance of the season.
Or he'll just stink again and we can all go back to forgetting about him.
Sit 'Em: Lamar Miller, Miami Dolphins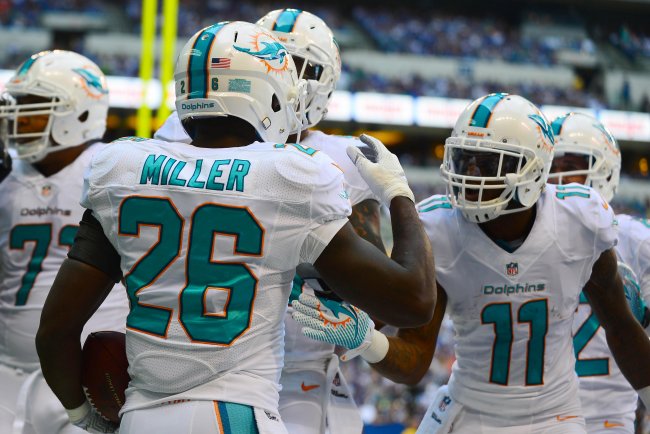 Andrew Weber-USA TODAY Sports
As somebody who has Lamar Miller on his fantasy team, this is a bit of a bummer. He hasn't been great, but he's done a lot to make fantasy owners forget about that awful Week 1 performance against the Browns.
The problem is he's bound to have another stinker sooner or later. He can't maintain his level of performance over the last three weeks forever.
The Miami Dolphins are facing off with a Baltimore Ravens team that was humbled by the Buffalo Bills last week. The defense will be motivated to set the record straight on Sunday. Baltimore has generally been very good against the run in 2013, so Miller could be in for a rude awakening.
Wide Receivers
Start 'Em: Hakeem Nicks, New York Giants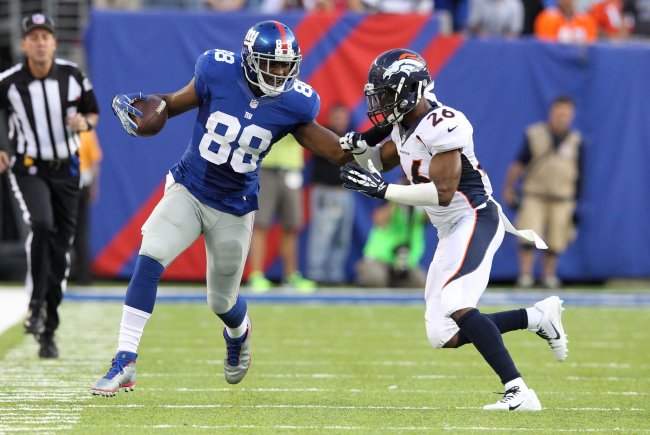 Brad Penner-USA TODAY Sports
Many fantasy experts will be focusing on Victor Cruz this week. With the Giants facing off with the Eagles, somebody, or somebodies, in that New York offense is bound to have a huge game.
Why can't Hakeem Nicks be that guy?
Certainly the Eagles secondary is porous enough to allow both Cruz and Nicks to put up nice numbers. Don't forget about Nicks' first two weeks, either. He combined to have nine receptions for 197 yards.
The 25-year-old wideout is also due for a touchdown, having not recorded one all season.
With Philadelphia doing its best to try to shut down Cruz, that will leave Nicks to slip in the back and have a monster game.
Sit 'Em: DeSean Jackson, Philadelphia Eagles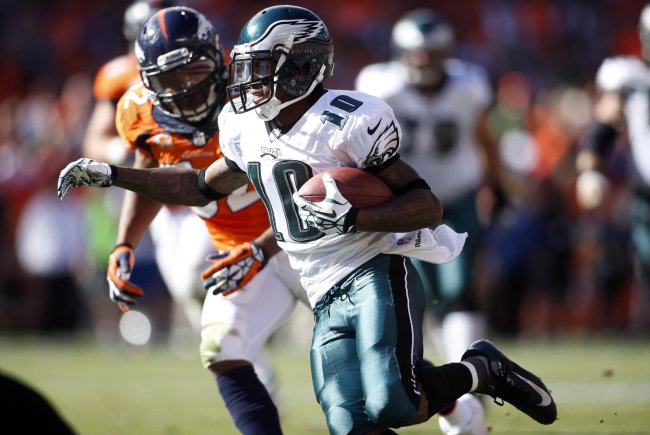 Chris Humphreys-USA TODAY Sports
Sticking with the Eagles vs. Giants, go ahead and put DeSean Jackson on the bench if you got him. He had his great performances in the first two weeks, but has done very little since then.
The problem is that opposing teams are just looking to stifle Jackson and little else. So far, it's been successful. The Eagles put up points, but it's not enough to make up for their terrible defense.
While the Giants secondary is questionable, if New York follows that blueprint from the past two weeks, it will just look to make Brent Celek, LeSean McCoy and Riley Cooper beat them. Fantasy owners with those players might see a boost in numbers, but Jackson will struggle to make an impact.
Tight Ends
Start 'Em: Jason Witten, Dallas Cowboys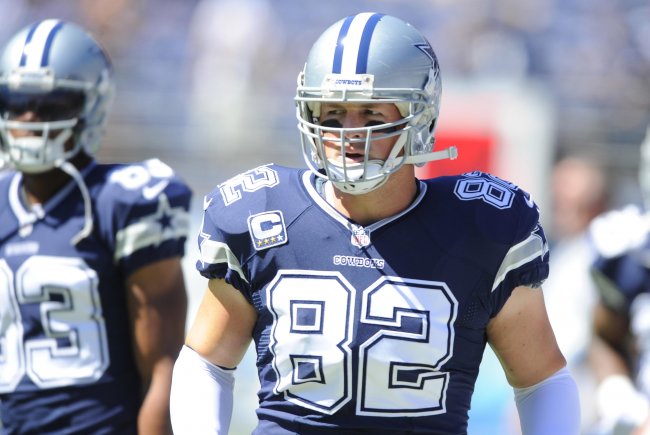 Christopher Hanewinckel-USA TODA
You'd be forgiven if your faith in Jason Witten has been shaken. He's gone three weeks without a touchdown and recorded 122 yards in that span. It's not as if Tony Romo has been awful, either, dragging down his receivers with him.
Witten is just not getting much done and has become a non-factor inside the red zone.
Expect that to change against the Denver Broncos.
Although their secondary isn't the best in the league, the Broncos will be good enough to limit Dez Bryant's touches, forcing Romo to look elsewhere. Witten should get plenty of targets.
USA Today's Lindsay Jones thinks the loss of Danny Trevathan could be a boost for Witten as well.
Trevathan has been very good vs. opposing tight ends this season. Could be a big loss as Broncos have to face Jason Witten this week.

— Lindsay Jones (@bylindsayhjones) October 2, 2013
Unless you've got Jordan Cameron or Jimmy Graham, the Cowboys tight end should be starting on your team.
Sit 'Em: Jermaine Gresham/Tyler Eifert, Cincinnati Bengals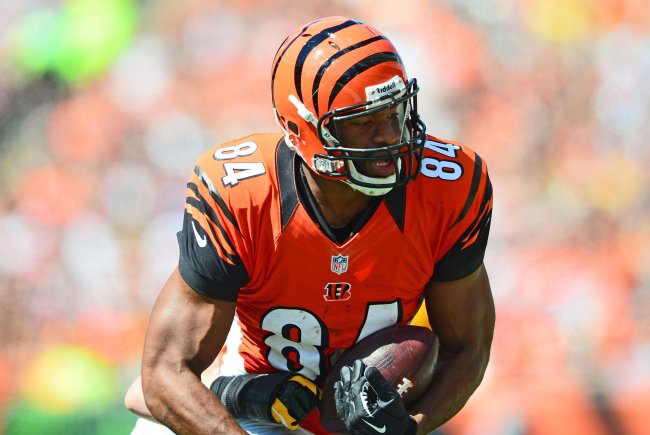 Andrew Weber-USA TODAY Sports
Does Andy Dalton not realized how much he's killing people's fantasy teams? His poor play is adversely affecting A.J. Green, Jermaine Gresham and Tyler Eifert, forcing their fantasy values to plummet.
Green is always a must-start because the combination of his prodigious talent and the fact he's the No. 1 target in the Cincinnati Bengals passing game.
Eifert and Gresham are different stories, though. They've had some good performances, but nothing consistent. They're splitting targets between themselves, and with Dalton playing inconsistently, there's little hope they'll get much chance this week to be a worthy fantasy starter.