With your fantasy football playoffs underway, it's imperative to handle your team with the utmost care. You don't want to see all of your hard work undone in Week 15.
What's good, or bad, depending on your perspective of the playoff structure, is that all you need is one or two players having huge games to get a leg up on the competition. The converse is that one or two players underperforming can wreck your week and knock you out.
Looking ahead to this weekend's action, there are plenty of questionable fantasy players. It's important that you properly weigh their value before making any decision.
QB: Jay Cutler, Chicago Bears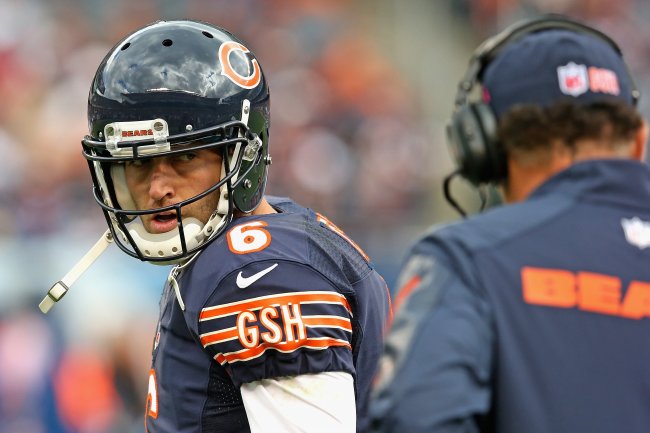 Jonathan Daniel/Getty Images
Jay Cutler will be starting for the Chicago Bears.
THIS JUST IN: Bears coach Marc Trestman says QB Jay Cutler will start Sunday vs. Browns.

— SportsCenter (@SportsCenter) December 12, 2013
Given the performance of Josh McCown in recent weeks, there could've been some debate as to whether he or Cutler should be under center in Week 15.
With McCown's success, you should actually be a little encouraged when it comes to Cutler's possibilities this week. Sure he'll still be the risk-taking gunslinger he's always been, but at least he could put up big numbers.
The Cleveland Browns aren't a great defensive team, and they're better against the run than they are the pass. In addition, Cleveland has 10 interceptions on the season, 21st in the league.
Cutler should be in line for a solid performance.
Verdict: Start
RB: Jordan Todman, Jacksonville Jaguars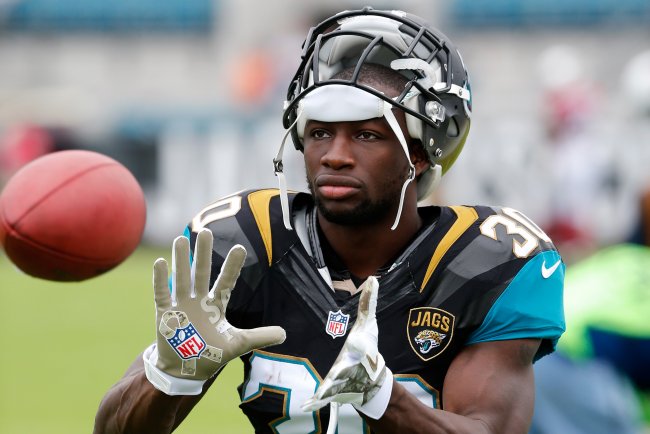 Sam Greenwood/Getty Images
A lot of Jordan Todman's fantasy value hinges on Maurice Jones-Drew's availability. The veteran running back Jones-Drew is listed as doubtful, so it's looking as if he won't be on the field against the Buffalo Bills.
The Panthers ruled out RB Jonathan Stewart (knee) and Jax RB Maurice Jones-Drew (hamstring) is doubtful.

— John Clayton (@ClaytonESPN) December 13, 2013
That opens the door for Todman, the Jacksonville Jaguars' second-leading rusher.
There's no doubting that the third-year running back is a risk this weekend should you choose to start him. He hasn't had a standout performance, and with so little evidence to go off of, you can't say for sure what kind of potential he has.
However, this late into the season, it's nice to have a running back you know should get some carries. The Bills should shut down the Jaguars' passing game, leaving Todman plenty of opportunities.
Although Todman deserves a start, he's more for those in desperate need of a running back option.
Verdict: Start
WR: Mike Wallace, Miami Dolphins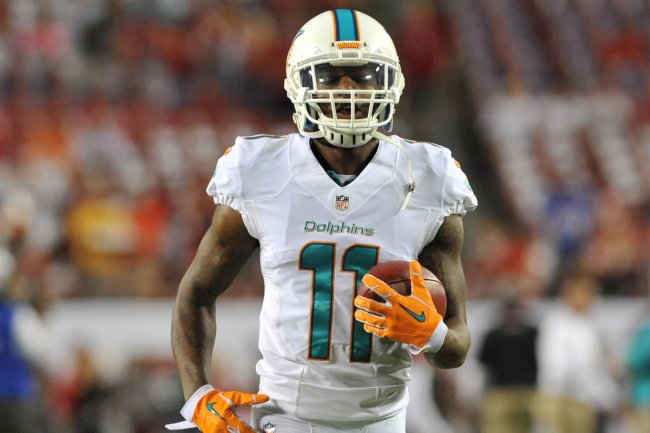 Al Messerschmidt/Getty Images
In general, you shouldn't expect much from Mike Wallace. That way when he's really bad you're not disappointed, and when he's actually good, it's a pleasant surprise.
His sporadic performances are something that you don't want to be dealing with in the playoffs.
Although the New England Patriots are giving up 236 yards a game through the air, they've done well against opposing teams' No. 1 wideouts. According to Football Outsiders, New England ranks 10th, surrendering 55.5 yards a game.
When you combine this with Wallace's inconsistency, it doesn't give you a ton of confidence in his potential on Sunday.
If anything, Brian Hartline is the Dolphins wide receiver set to have a big game.
Verdict: Sit
TE: Scott Chandler, Buffalo Bills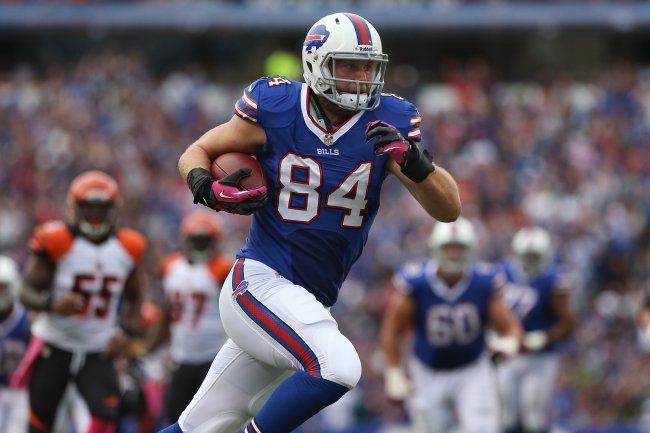 Tom Szczerbowski/Getty Images
The Jaguars rank 29th against opposing tight ends, according to Football Outsiders. That's good news if you're looking for a tight end on the waiver wire or are one of the few people who actually has Scott Chandler on your team.
Looking at his 2013 performance, it's unrealistic to expect Chandler to have 100-plus yards or two-plus touchdowns. He's failed to eclipse the century mark in any game this year, and he's caught just two touchdowns over the entirety of the year.
However, in Week 15, you can't expect to find a wealth of great tight ends on the open market. It's such a fickle fantasy position that all the consistent options were grabbed up weeks ago. This is as good as it's gonna get.
At least Chandler should get somewhere around 50-70 yards and maybe a touchdown.
Verdict: Start