New England Patriots running back Shane Vereen can return for NFL Week 11 against the Carolina Panthers on Monday Night Football—even though his status is still in question—but Vereen represents a risky play for fantasy owners from here on out.
Many ? about using Shane Vereen in fantasy this week. Remember that Pats have until Monday to activate him. May not know his status til then

— Field Yates (@FieldYates) November 14, 2013
New England released wide receiver LaQuan Williams on Friday to presumably make room for Vereen on the roster, though no corresponding move has been made to do so just yet. With that being the case, relying on Vereen for Week 11 wouldn't be a smart move.
Relying on him to be the feature back in New England for the remainder of the season also wouldn't be a smart move in general. For more reasons than one, Vereen shouldn't be thought of as anything more than a flex option.
At this point in the fantasy season, owners are more than likely preparing for a run at the playoffs. Teams on the cusp of a playoff berth are looking for solid options off the waiver wire to bolster their rosters. Vereen represents a smart pickup, but only with tempered expectations. Don't rely on him to put up feature-back numbers.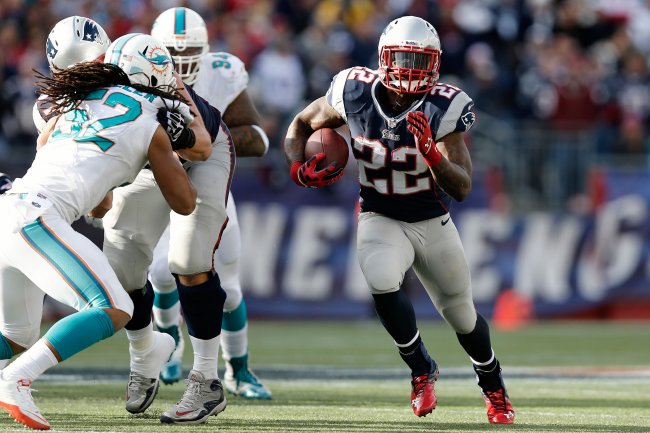 Winslow Townson-USA TODAY Sports
Stevan Ridley has started in Vereen's stead, and he has put up strong numbers. In eight games (four starts), Ridley has racked up 514 rushing yards and six touchdowns. He's averaging a respectable 4.4 yards per carry.
In Vereen's lone game of the season, he carried the ball 14 times for 101 yards.
Tom Brady is currently in the midst of his worst season in the NFL. He has picked up his play in the past week or so, but his ragtag group of receivers will continue to create uncertainty moving forward.
The Patriots have been relying on the run this season when Brady isn't on his game, so Vereen will certainly get some looks when he is officially activated. That being said, the emergence of Ridley as a viable option will mean that a platoon is likely in order.
In short, don't rely on Vereen to put up big numbers from here on out. He might break a big run here or there, but you probably won't get too much consistency from him.
In the thick of the playoff hunt, you want guarantees on your roster. Vereen simply isn't one.