Just when it seemed Reggie Bush would suit up, allowing you to avoid looking deep down the waiver-wire abyss, the Detroit Lions running back went down in warm-ups and his status is uncertain.
UPDATE: Sunday, Dec. 8, at 12:40 p.m. ET
While Bush, who was listed as active, was on the field working out with teammates, Chris McCosky of the Detroit News reports that the Lions back fell and appeared to reaggravate his calf injury:
Bush has apparently aggravated his calf injury, slipped during warmups. Status uncertain right now

— Chris McCosky (@cmccosky) December 8, 2013
Lions beat writer Tim Twentyman followed up on the report, saying Bush apparently slammed his helmet into the ground in frustration:
97.1 sideline reporter @ajortiz3 said Bush may have re-aggravated calf injury. Slipped, slammed helmet down and was surrounded by trainers.

— Tim Twentyman (@ttwentyman) December 8, 2013
Obviously, if this holds Bush out of the game, get him out of your lineup as soon as possible. Joique Bell, if available, would be a very solid pickup. Without Bush to split carries with, Bell should have value as a pass-catcher and as a runner.
—End of update—
NFL Network's Ian Rapoport notes that despite a calf injury, Bush is expected to play in the Lions' Week 14 contest against the Philadelphia Eagles on Sunday:
#Lions expect RB Reggie Bush to play today, despite the calf injury that he's been dealing with. Returned strong on Friday.

— Ian Rapoport (@RapSheet) December 8, 2013
Bush landed on the injury report this week after sitting out practice on Wednesday and Thursday. It was unclear when he suffered the injury, though it's easy to assume that it either happened in Tuesday's practice or in the second half of Detroit's 40-10 victory over the Green Bay Packers on Thanksgiving Day. After being the Lions' primary back for a majority of the first half, Bush was seen only intermittently in the second half as Joique Bell took over a bulk of the workload.
While it's very likely that had more to do with the scoreboard than anything else, it at least gives us a barometer to work with. By the time Bush returned to practice on Friday, he would have theoretically had more than a week to get the calf injury under control.
Even if it was something Bush suffered during Tuesday's practice session—he participated in the portions open to media, per MLive's Justin Rogers—Rapoport noted that he looked good enough Friday to give the Lions confidence.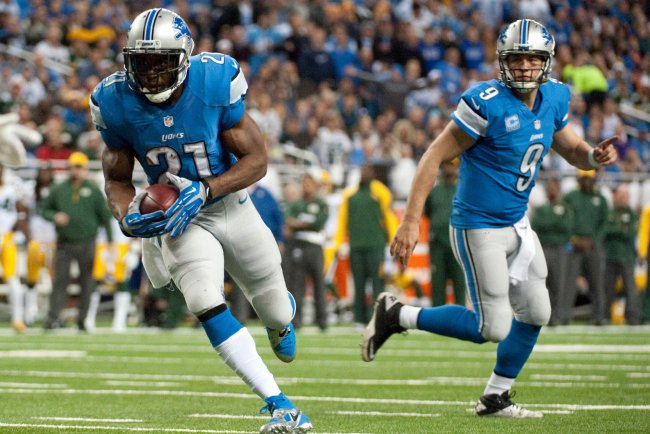 Tim Fuller-USA TODAY Sports
As for whether Bush should give you, his faithful, loving fantasy football owner, confidence, that depends on what you're looking for.
Barring some sort of fortunate windfall of running backs—or a sad, eight-team league like The League—Bush is in your starting lineup this week. He's in the midst of the finest season of his career, coming into Week 14 on pace to finish with more than 1,700 total yards and seven touchdowns.
Only three times all season has Bush put up fewer than eight points in standard-scoring formats. In PPR leagues, thank you for the click, but please kindly exit this piece before I hire someone to throw a boot at your forehead. Reggie Bush is probably an every-week start in standard leagues; he's definitely one that awards his pass-catching acumen.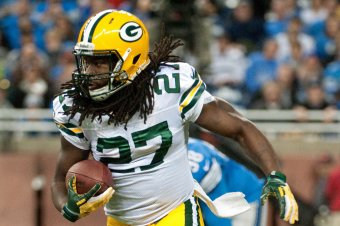 Tim Fuller-USA TODAY Sports
As for whether you can expect elite production from Bush this week, I'm more bearish than others. ESPN's Week 14 rankings put Bush sixth, ahead of the likes of Eddie Lacy, LeSean McCoy and DeMarco Murray. I'd rather have all three of those guys than Bush this week, along with a couple other players I could go either way on depending on the league rules and team needs.
In a 12-team league, Bush is still an RB1—but is far more on the fringes of that distinction than in the elite conversation.
Much of the hype this week for Bush comes from the Lions' matchup with the Eagles, one of the league's most dreadful defenses made worse by the helter-skelter nature of their offense. Philly ranks third-worst in the league in opponent yardage allowed and currently ranks No. 25 in Football Outsiders' DVOA measurement.
The Eagles also sit dead last in passing yards allowed, which could come in handy on the umpteen times Matthew Stafford throws a side-armed checkdown on the plays Calvin Johnson isn't open.
What those numbers ignore, however, is that Philly has actually been pretty good at defending opposing running backs. The Eagles rank smack-dab in the middle of the league in fantasy points scored by running backs, with 15.6 per contest. They've given up only eight touchdowns to backs, have done a nice job of defending the position out of the backfield on pass plays and rank a solid-enough 14th in run-defense DVOA.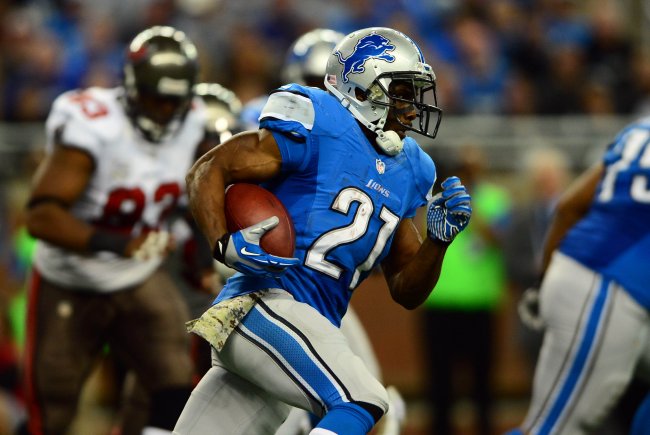 Andrew Weber-USA TODAY Sports
Football Outsiders measures the Eagles No. 18 in defending running backs who catch the ball. That's not great shakes by any means. The Lions are getting a pretty juicy fantasy matchup for the first week of the playoffs, don't get me wrong.
But just because Bush is playing this week doesn't necessarily mean he's going to get an overwhelming workload. Jim Schwartz has shown a propensity for going with Bell for long stretches even when injury doesn't push him in that direction. Coming into this week, Bush is only on the field for 58 percent of the Lions' offensive snaps, while Bell has been on for 46. (Yes, the math works out. The Lions have a couple sets that utilize both players.)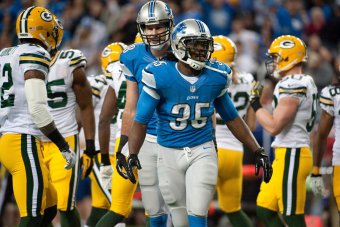 Tim Fuller-USA TODAY Sports
Should Bush feel even the slightest twinge in his leg, it wouldn't shock me at all to see Schwartz sit him for the rest of the game. Barring a surprise this last quarter of the season, Detroit is going to win the NFC North. Unfortunately for all of us, having Reggie Bush healthy for the NFL postseason is more important to the Lions than having him available for the fantasy postseason.
With all reports pointing to Bush looking great, it's impossible to sit him this week or any other week he's active. He's too consistently effective, and there is a widespread dearth in reliability at the running back spot.
However, Philly isn't as great a matchup as one may think. Bell will probably be just as involved in the offense, if not more so. The Eagles give up enough yards that it all could work out for the best, but if you're looking for elite production this week from Bush, you might be better off hoping your Week 14 opponent lays an egg.
Follow Tyler Conway on Twitter: