There may be no QB in the 2014 NFL draft as ready to succeed early
Updated: January 1, 2014, 4:43 PM ET

By
Mel Kiper Jr. | ESPN Insider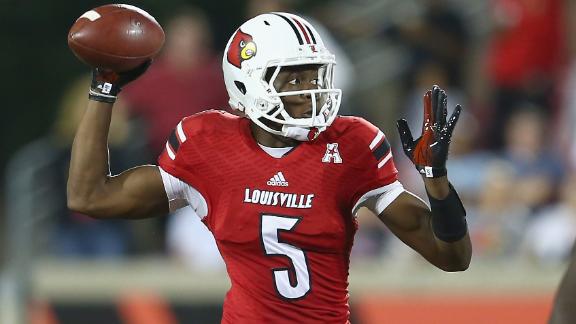 Teddy Bridgewater To Enter NFL Draft
NEXT VIDEO
Teddy Bridgewater is smart to enter the 2014 NFL draft, with a degree in his pocket, more than 1,100 throws on his college résumé, coming off yet another exceptional bowl performance and with — in my opinion — a very good chance to go No. 1 overall. In an age when rookie quarterbacks are expected to play early, I feel Bridgewater is as "ready" as any QB in this draft class to adjust to life in the NFL and help a team not just compete, but win.
Let's take a quick look at his range of skills, and the possible fits on draft day.
The skill set
Watch enough of Bridgewater, and you'll rarely be exposed to a "Wow!" moment. He doesn't have huge size, a huge arm or 4.4 speed. What Bridgewater does have is a complete portfolio of skills, exceptional poise and not one significant flaw.
To read the rest of Mel Kiper's analysis on Teddy Bridgewater's draft stock and where he could end up, sign up for Insider today.
ESPN NFL Draft analyst since 1984
Contributes to SportsCenter and ESPN Radio
Writes weekly for ESPN Insider