Jordy Nelson and Jarrett Boykin have both been fantasy football studs this year, but the offense of the Green Bay Packers is in flux right now with Matt Flynn joining the team, which will likely have a detrimental effect on their fantasy production in the weeks to come.
Aaron Rodgers fractured his collarbone two weeks ago, and after Sunday's game against the Philadelphia Eagles, head coach Mike McCarthy told reporters he expects his star quarterback to be out at least "a couple weeks" longer, as noted by Tom Pelissero of USA Today:
McCarthy says he hasn't gotten a date for Aaron Rodgers' return but believes he's at least "a couple weeks" away from returning.

— Tom Pelissero (@TomPelissero) November 11, 2013
Rodgers' backup, Seneca Wallace, was also injured in Week 10, forcing Scott Tolzien, who had previously been on the team's practice squad, into the game against the Eagles. After Sunday's game, McCarthy named Tolzien the starter for the team's game this Sunday against the New York Giants, as ESPN.com's Kevin Seifert reported:
Mike McCarthy says Scott Tolzien is the #Packers starter vs. #Giants.

— Kevin Seifert (@SeifertESPN) November 10, 2013
It didn't take long, however, for the Packers to reach out to an old friend, and to nobody's surprise, Matt Flynn was signed on, as ESPN's Adam Schefter brought to our attention:
Packers are signing QB Matt Flynn.

— Adam Schefter (@AdamSchefter) November 12, 2013
It's well known that Flynn received a lucrative free agent contract a couple of seasons ago with the Seattle Seahawks because of his fine work as Rodgers' backup in 2011.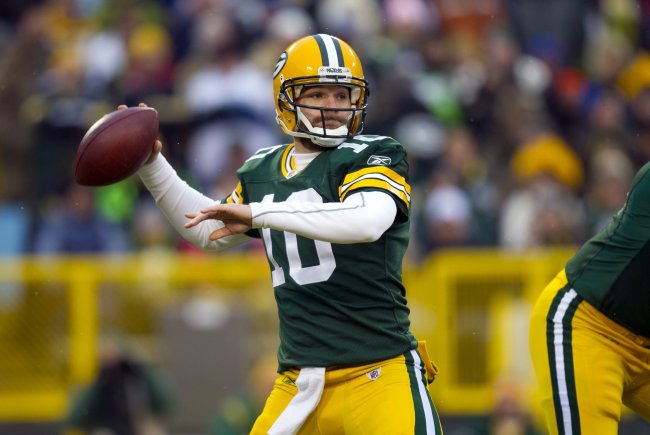 Notably, he broke a team record against the Detroit Lions, passing for 480 yards with six touchdowns in the final game of the 2011 season.
However, Flynn has been far from stellar since that time, posting marginal numbers in limited action.
The Oakland Raiders cut him this season after he performed poorly in Week 4 against Washington, and he's still dealing with an elbow injury at this present time, as noted by Seifert:
Flynn's elbow situation is real. Isn't 100 percent from what I've heard. But this is an emergency situation. Need Tolzien backup. #Packers

— Kevin Seifert (@SeifertESPN) November 12, 2013
Tolzien performed admirably against the Eagles after Wallace went down last weekend, but he's not someone you can count on to lead Green Bay's offense to prolific heights. He completed 24-of-39 attempts, passing for 280 yards with a touchdown and two interceptions on Sunday.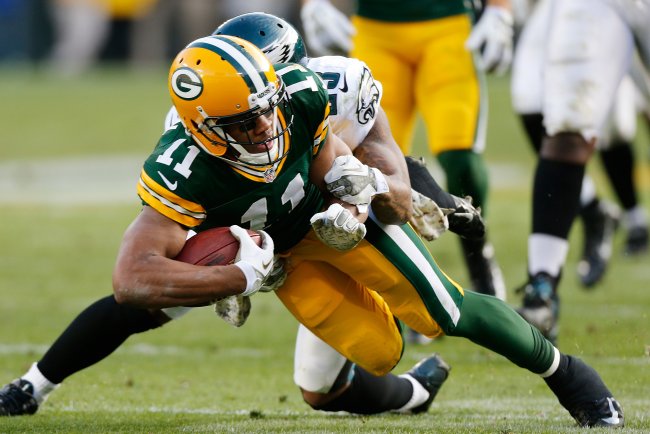 Of the two receivers—Boykin and Nelson—Boykin emerged from that contest with a decent fantasy game, scoring 11 points for fantasy owners (ESPN.com standard scoring) with eight catches for 112 yards. Nelson was held in check with just five points after catching six passes for 54 yards, and it was his second game in a row with minimal fantasy impact.
Which fantasy receiver is more valuable with Rodgers out?
Which fantasy receiver is more valuable with Rodgers out?
Jarrett Boykin

Jordy Nelson
Boykin has only logged double-digit fantasy points in two games this year—one of which was accomplished with Rodgers as his quarterback. He's the more attractive fantasy option right now over Nelson, though, because he's adept at getting open underneath coverage, which suits the weak-armed backups on Green Bay's roster.
Nelson was on a fantasy tear before Rodgers was injured, tallying 17, 10 and 24 points in three games leading up to the fractured collarbone. He's more of a vertical threat than Boykin, which means you can expect his production to continue staying stagnant for the time being.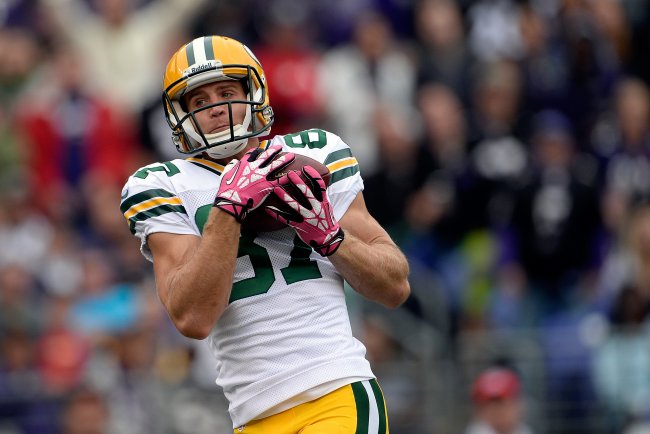 As long as Rodgers is on the sideline in sweats instead of on the field with a uniform on, the Packers are going to struggle to move the ball efficiently through the air—especially in the red zone.
Which backup QB gives Green Bay the best chance to win?
Which backup QB gives Green Bay the best chance to win?
Scott Tolzien

Matt Flynn

Seneca Wallace
In the past two games since Rogers was injured, Green Bay has scored just one passing touchdown, and that one was caught by tight end Brandon Bostick.
Whether it's Tolzien, Flynn or Wallace leading the offensive huddle, Packers receivers are going to see their numbers take a tumble for the foreseeable future.
It's a frustrating development for fantasy owners who are counting on Boykin and Nelson to lead the charge on offense, but there's no way to change reality.
Follow me on Twitter @JesseReed78