The first five weeks of the 2013 fantasy football season have been predictably unpredictable, as we've seen a number of high-profile stars struggle and a handful of previously unknown talents emerge as top-flight offensive options.
We've seen studs such as Chris Johnson and Matt Ryan suffer through miserable starts, while Bilal Powell, Terrelle Pryor and Jordan Cameron have taken advantage of their opportunities to establish themselves as legitimate fantasy weapons.
Now, heading into Week 6, here's a look at must-start players at each offensive position.
Running Backs
With the Cowboys set to take on the league's No. 31-ranked rushing defense, expect DeMarco Murray to have a big day against the Washington Redskins.
Though Murray was limited to just 43 yards on 12 carries against the Broncos in Week 5, don't take that as a sign of things to come, as the 25-year-old has managed at least 74 all-purpose yards in each of Dallas' previous four games.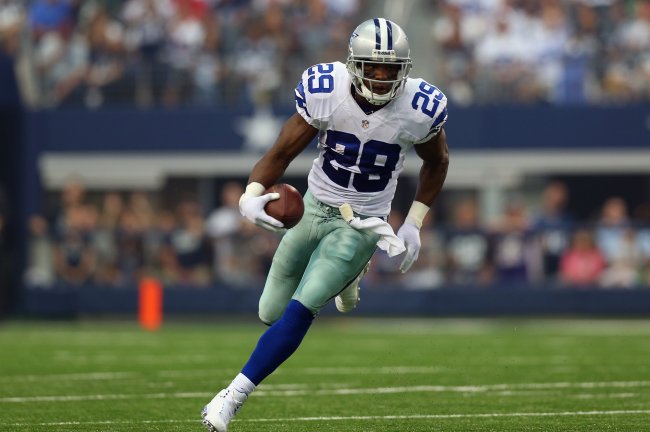 Ronald Martinez/Getty Images
Last season, Murray finished with 76 yards on the ground and another 10 through the air during the Cowboys regular-season finale against Washington, but he's due for an even more impressive performance later today.
After an underwhelming start to the season that saw Arian Foster manage less than 80 yards rushing in each of his three games, the former Tennessee standout has roared back to life for the Texans.
In lieu of Matt Schaub's continued struggles, Foster's been carrying the mail for Houston, as he's racked up well over 120 all-purpose yards in the two games since then.
Now, with Foster and the Texans set to face the Rams and their No. 29-ranked run defense, the 27-year-old will run wild for Houston and secure another standout fantasy performance for his owners.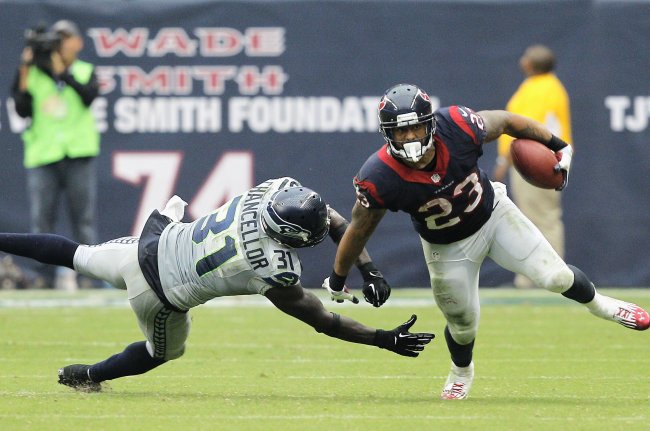 Bob Levey/Getty Images
Wide Receivers
Virtually any time Aaron Rodgers is on the field, Jordy Nelson is a must-have in your fantasy lineup, but that's especially true against the mediocre Baltimore Ravens pass defense.
Nelson has reached the 80-yard barrier through the air in three of his four games this season, so expect him to at least come close to registering his second 100-yard performance of the season.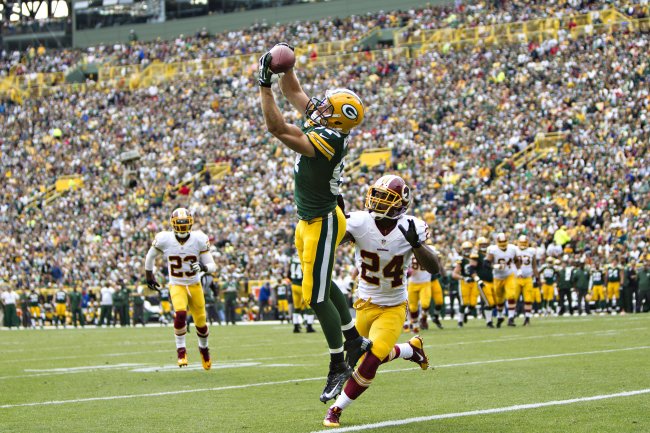 Wesley Hitt/Getty Images
Everything Peyton Manning's touched this season seems to have turned to gold, which is why Demaryius Thomas has been one of the most dominant wide receivers in the NFL in 2013.
Surrounded by a pair of very talented targets in Eric Decker and Wes Welker, Thomas has racked up eye-popping numbers with 450 yards receiving in five games, as the wealth of skill around him makes it difficult for opposing defenses to cover all three.
Now, with the Broncos set to take on the listless Jaguars, Thomas is a lock to have a solid day for his fantasy owners. But it's worth noting that he may not even be on the field by the end of the third quarter.
Quarterbacks
Tony Romo
After putting up a ridiculous 506 yards passing with five touchdowns during the Cowboys' heartbreaking loss to the Broncos, Romo now has the luxury of facing the Redskins and their No. 28-ranked pass defense.
No, he's still not great at limiting his turnovers, but Romo's always a lock to put up big yardage, and against a secondary that's looked lost for much of the season, expect the Pro Bowl quarterback to torch Washington at home.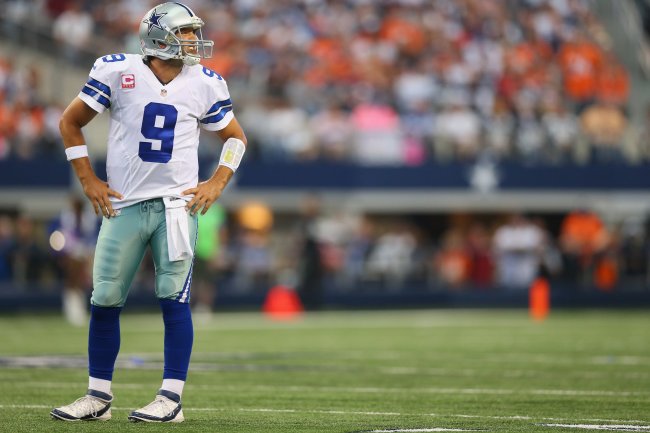 Ronald Martinez/Getty Images
He may not be clutch, but they don't award points for that attribute in fantasy football.
It's been an up-and-down season for the darling of the 2012 NFL season thus far, as Colin Kaepernick hasn't been nearly as consistent as he was last year.
But after his two dreadful outings against Seattle and Indianapolis, the second-year starter has bounced back to lead the 49ers to two wins, even if he wasn't the central figure in either.
This week, the 49ers have the Cardinals at home, and given that Arizona's much, much stronger defending the rush than the pass, it's only logical that Kaepernick bounces back with a big day through the air.
Tight Ends
Jason Witten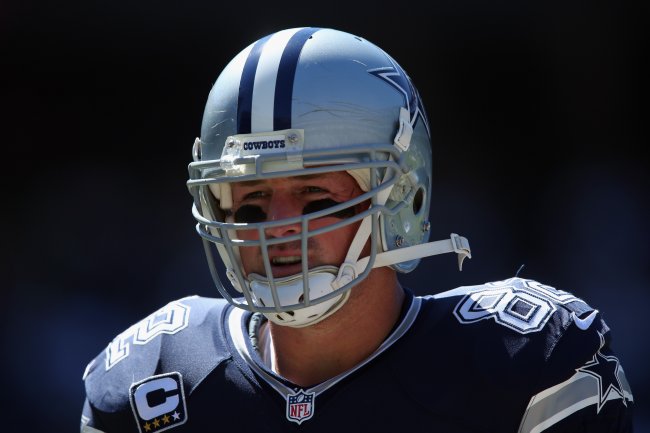 Jeff Gross/Getty Images
As stated above, the Cowboys' clash with the Redskins should be a big stat-padder for Dallas' top offensive weapons, because with the exception of Matt Flynn and the Raiders, Washington hasn't been able to stop anything so far.
And, given that Witten is lights-out when playing at home, he's sure to torture the Redskins secondary all evening long.
Coming off a 121-yard showing against Denver, Witten has an outside shot at matching that total against Washington's stumbling defensive unit.
While Anquan Boldin has struggled to find open space on the field, Vernon Davis remains productive when healthy, as he leads the 49ers with four touchdown catches heading into Week 6.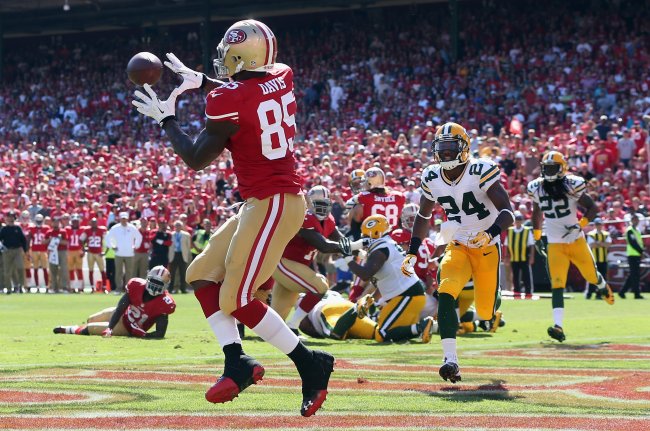 Jeff Gross/Getty Images
Assuming Kaepernick rebounds to throw more than 200 yards for the first time since Week 1, Davis will reward owners for their patience.
They've got an ideal opportunity to get the passing game back on track against Arizona, and Kaepernick's simply too talented not to bounce back.