While anyone can predict that LeBron James or Kevin Durant will have another big season, the top fantasy owners will be able to grab the stars before they get big.
If you can draft a player in the middle rounds that produces like a first-round pick, you will be in great shape for the rest of the season.
None of these players have produced at high levels to this point, but a change in circumstances will give them a chance to have a huge season.
Derrick Favors, PF, Utah Jazz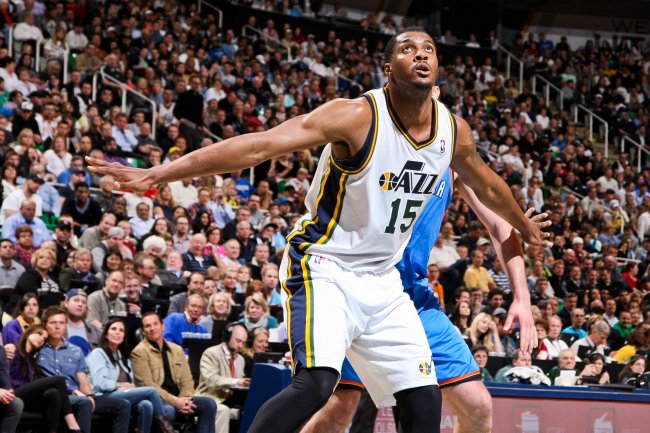 Melissa Majchrzak/Getty Images
Despite being the third-overall pick in the 2010 draft, Derrick Favors has not gotten much of an opportunity to shine.
Since being traded to the Utah Jazz, he has mostly played as a reserve behind more experienced frontcourt players Al Jefferson and Paul Millsap. However, the two veterans are no longer with the organization, and Favors will finally get his chance as a leading man.
In all likelihood, the big man will take advantage of this opportunity and post high averages in both points and rebounds. Last season, he ranked 14th in the league with 14.7 rebounds per 48 minutes. He also added 9.4 points in only 23.2 minutes per game.
As he becomes a more featured part of the offense, Favors has the skill to become a 20-point, 10-rebound type of player.
JaVale McGee, C, Denver Nuggets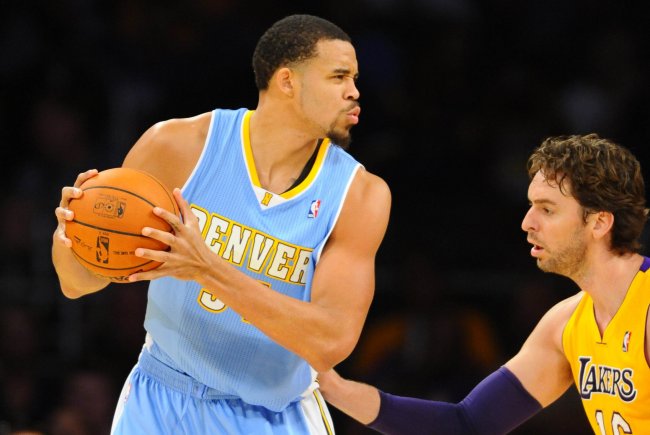 Christopher Hanewinckel-USA TODA
As Nick Borges of ESPN notes (subscription required), one of the reasons George Karl was fired was his inability to utilize JaVale McGee. New head coach Brian Shaw is now set to make him a focal point of the offense.
The athletic center has proven to be an elite shot-blocker when he is on the court, and he is always capable of finishing around the net with a huge dunk.
In Denver's fast-paced offense, Ty Lawson will often be able to find the seven-footer running the floor, and other centers will not be able to keep up. This will get him plenty of points per game, regardless of what McGee does in a half-court offense.
After being mostly the butt of jokes for the past few seasons, McGee is set to become a legitimate NBA star.
Eric Bledsoe, PG/SG, Phoenix Suns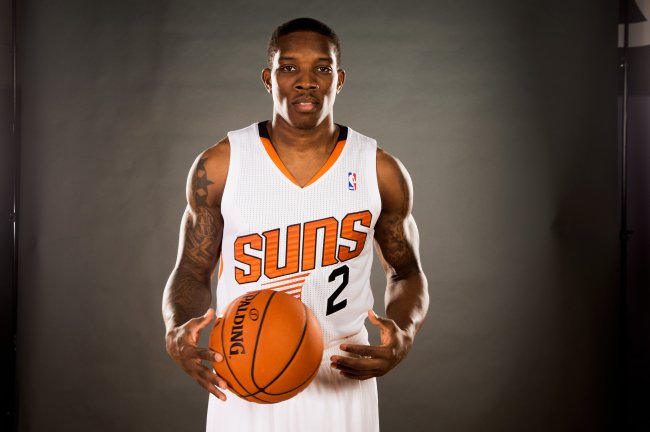 Mark J. Rebilas-USA TODAY Sports
Like the other players on the list, Eric Bledsoe is set to get a lot more playing time this season compared to his first few in the league.
The former Los Angeles Clippers guard was traded to the Suns this offseason after Chris Paul re-signed with the team. This is a good thing for Bledsoe, as it now allows him to get starter's minutes, although clearly for a weaker squad.
Bledsoe is naturally a point guard, but he will likely play the 2-guard with Goran Dragic running the offense. Still, the young player hit 39.7 percent of his three-point shots last season and is athletic enough to score at the basket.
On a team that desperately needs someone to take charge offensively, Bledsoe could become the go-to player. It would not be surprising to see him take this opportunity and score close to 20 points per game in the upcoming season.
Follow Rob Goldberg on Twitter for the latest breaking news and analysis.