Percy Harvin may have proved that he's still an electrifying playmaker in his debut with the Seattle Seahawks in Week 11, but don't overreact to the wide receiver's pair of highlight-reel plays.
The reality is that there are a number of reasons why fantasy owners are sure to stumble if they are forced to rely heavily on Harvin down the stretch in 2013.
Perhaps the biggest reason is Harvin's limited playing time. Remember, he's still working his way back to full strength following offseason hip surgery. And according to The Seattle Times' Jerry Brewer, Harvin only played roughly one-third of the team's 50 offensive snaps vs. Minnesota.
As a result, he was targeted just once in the passing game.
On top of his relatively quiet debut, head coach Pete Carroll recently admitted that the Seahawks don't plan on fixing what isn't broke. While Carroll believes Harvin will soon become a factor offensively, he's not looking to draw up any plays for the former Minnesota Vikings at the expense of Seattle's offensive rhythm, per ESPN NFL Nation's Terry Blount:
We're not changing the offense. I told Percy that the first night I talked to him. I told him we're not going to change because you're coming to our team. We're just going to add you in and hope you can be a factor to help us, which he's going to be.
Carroll also addressed Harvin's playing time, stating that he will continue to sit plays out from time to time, per Blount:
He'll play a regular amount as we go. He won't play every play. We're going to still rotate our guys. He's going to just fit in. We'll put him in the rotation. We'll play him with the knowledge that he's definitely there and ready to go, and we won't have to hold back and count plays and stuff like that.
Rust is also a factor. Harvin missed the first 10 games of the regular season and hasn't had much opportunity to develop an in-game rapport with quarterback Russell Wilson.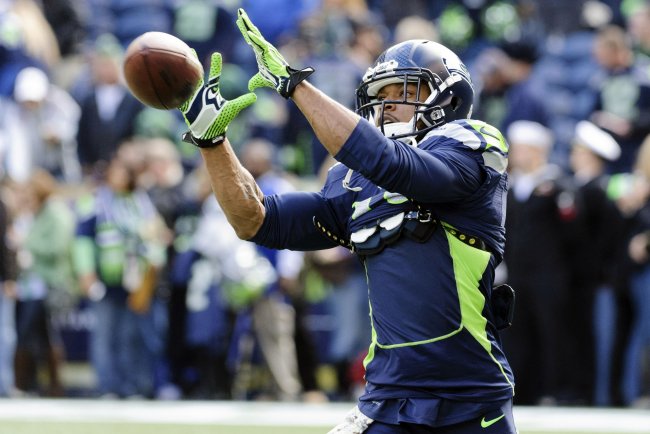 Steven Bisig-USA TODAY Sports
If that's not enough to lead fantasy owners to second guess a trade for Harvin, consider the Seahawks' remaining schedule. Seattle's final five-week stretch is among the toughest in the NFL. The Seahawks will play New Orleans, at San Francisco, at New York Giants, Arizona and St. Louis to conclude the year.
None of those defenses rank worse than 19th in the NFL, and four of them rank inside the top 11 in total defense. Three even rank inside the top eight in scoring defense.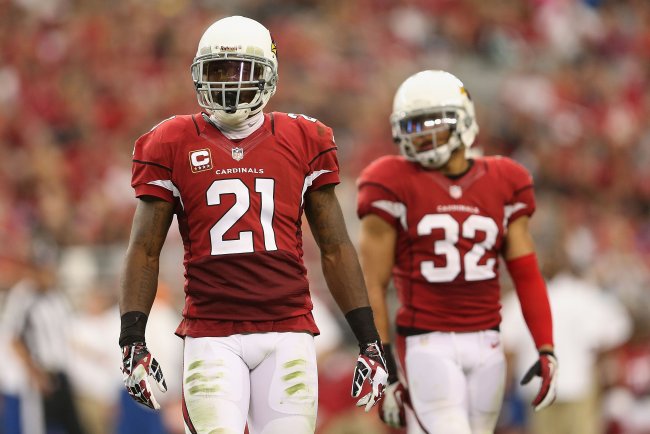 Christian Petersen/Getty Images
According to NFL.com, the Cardinals, 49ers and Saints rank seventh, eighth and ninth, respectively, in fewest fantasy points allowed to opposing wide receivers. Meanwhile, the Giants and Rams rank 12th and 16th in that same category.
How much of an impact will Percy Harvin have for fantasy owners the rest of the way?
How much of an impact will Percy Harvin have for fantasy owners the rest of the way?
Huge impact

Quiet but effective

Minimal impact at best
That's not to say Harvin won't take on a larger role within the offense as the calendar flips to December, but fantasy owners shouldn't expect Harvin to average 17 yards per catch and light up the scoreboard in any of the next five games.
Plus, with Golden Tate, Doug Baldwin and Marshawn Lynch having accounted for 51 percent of Wilson's targets thus far, it will likely be a few weeks before Harvin even establishes himself within the offense.
While Harvin's return is great news for the Seahawks as they take aim at their first Super Bowl crown this winter, his presence alone won't be good enough to propel fantasy owners to success down the stretch.
Follow Bleacher Report Featured Columnist Patrick Clarke on Twitter.