Based on reports, medical history, outlook positive for 2014 return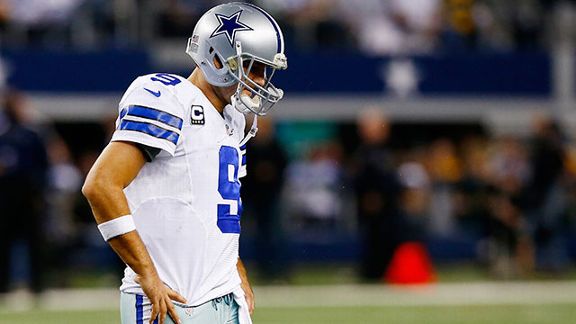 Tom Pennington/Getty ImagesTony Romo's chances of recovery for 2014 appear good.
After Sunday's stunning comeback over the rival Washington Redskins, neither Dallas Cowboys starting quarterback Tony Romo nor head coach Jason Garrett seemed at all concerned about the signal caller's availability for the "win-and-you're-in" season-ending game against the Philadelphia Eagles. That all changed Monday. And his absence will extend beyond Week 17.
After an MRI, Romo is reportedly done for the season. Moreover, he will need to have surgery, a source told ESPN Senior NFL Insider Chris Mortensen.
So what does this mean for Romo moving forward? And what is his timeline for a return to the field?
Sports fans watch their favorite athletes like Peyton Manning and Rob Gronkowski come back from spine surgery and think that a return to form is a given. It is not.
To see Tony Romo's prognosis based on early reports, you must be an ESPN Insider.
All-American, Baylor University
Player, USFL, 1984-86
Player, NFL, 1986-91
MD, Harvard Medical School
Assistant professor, Department of Orthopedic Surgery, University of Texas Medical School
Co-medical director, Ironman Sports Medicine Institute, Memorial Hermann
Former team physician, U.S. Ski Team
Former team physician, Houston Rockets, NBA